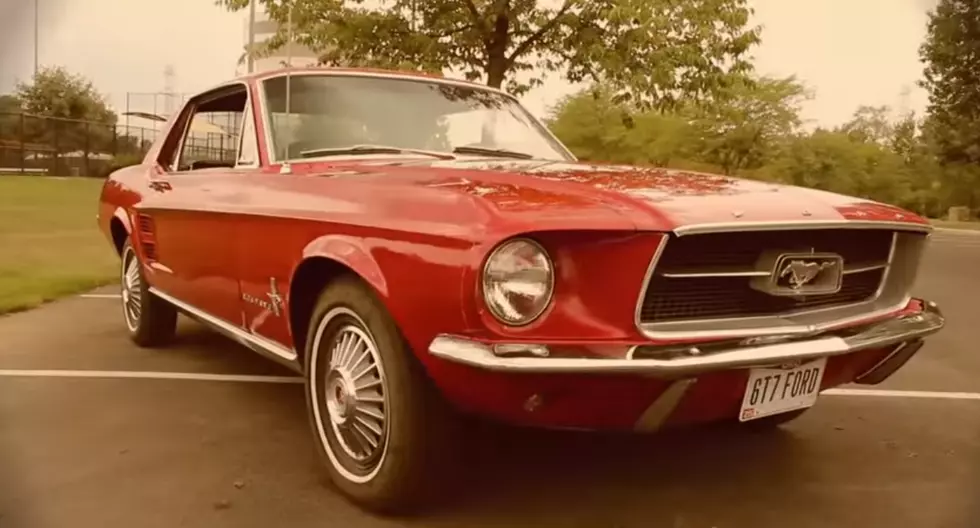 Ford Celebrated Their 10 Millionth Mustang This Week in Michigan
YouTube Photo Courtesy Matt Moran Motoring
Yesterday Ford Motor Company marked production of their 10 millionth Mustang, celebrating with a little partly-party Ford's Dearborn Headquarters, as well as events at Ford's Flat Rock complex where the iconic sports car is now assembled.
Ford reports that their Mustang is the best-selling sports car of the last 50 years here in the United States — and the world's top-selling sports car for three years in a row. Ford has been making Mustangs since 1964.
The first car I owned (my parents bought for me) was a Ford Fiesta, the second was a used Ford EXP, which I LOVED, until I totaled it on I-75 near Flint it in an ice/snowstorm in 1989. Obviously, it was not a Mustang, but the sportiest car I've ever owned.
My Honey had a 1980s Mustang a few decades back; I've always wanted a Ford Mustang from the 1960s, maybe a convertible...someday...