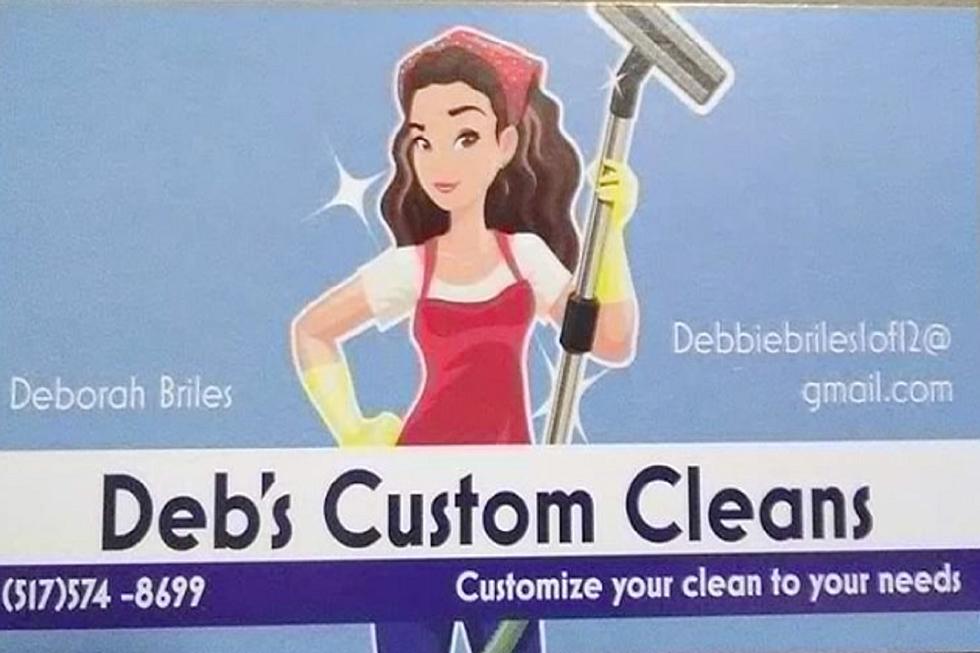 Good People: Deb's Custom Cleans
Courtesy of Debbie
Back in February, I posted this to Facebook. I have a feeling I am going to Hell. I bet this will help get me into Heaven.
The name cracked me up because if you listened to the show when Deb Hart was here, she was a clean freak. Always asking you to wash your hands.
I know the only time I can REALLY clean up is when our kid goes to stay at the grandparents. We just had a 2 week run where we didn't get a break. A messy house can add to the stress. Call Deb to do her custom cleans and help you out!