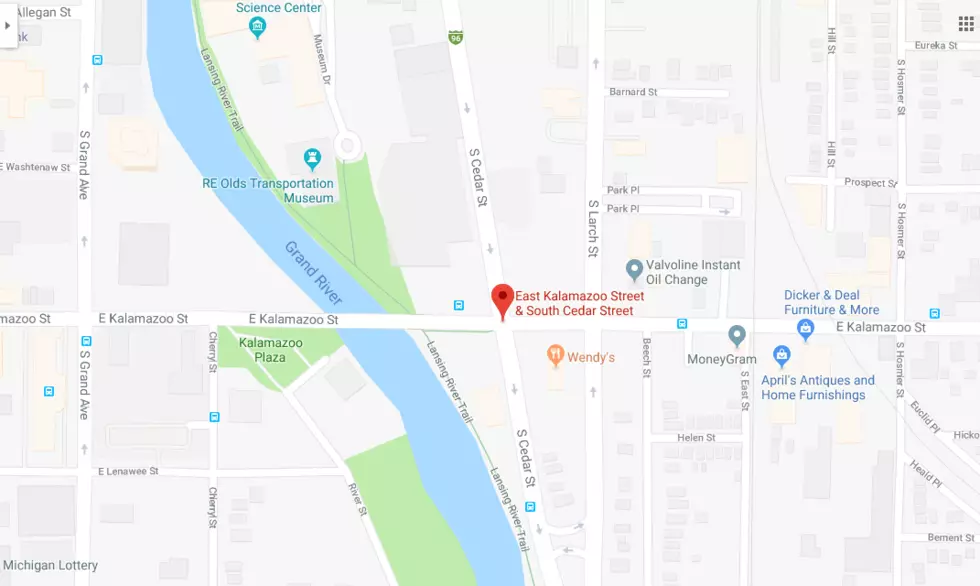 Lansing: Cedar & Kalamazoo Project Starts Today
Image Courtesy Google Maps
The City of Lansing Public Service Department reports that the Lansing Board of Water and Light will restrict the easternmost southbound travel lane of Cedar Street and the southernmost eastbound lane of Kalamazoo Street in Lansing to relocate a utility structure. The structure is on the southeast corner of Kalamazoo and Cedar.
Limited lane access is scheduled to begin after rush-hour tonight (would that be 6:00 PM?) and last through at least April 3rd, weather permitting.
Local access will still be in place, but if you can make your way around that sticky wicket, you might want to do so.
And just a reminder, the Jolly-Okemos intersection in Meridian Township is going to be a hot mess for a lane widening project slated to start soon. They Ingham County Road Department will be replacing a storm drain under westbound Jolly Road and adding turn lanes, upgrading the signal and resurfacing the concrete pavement.
The timeline will be to start the Jolly-Okemos road project SOON. They hope to have it finished by Labor Day. This year. :)