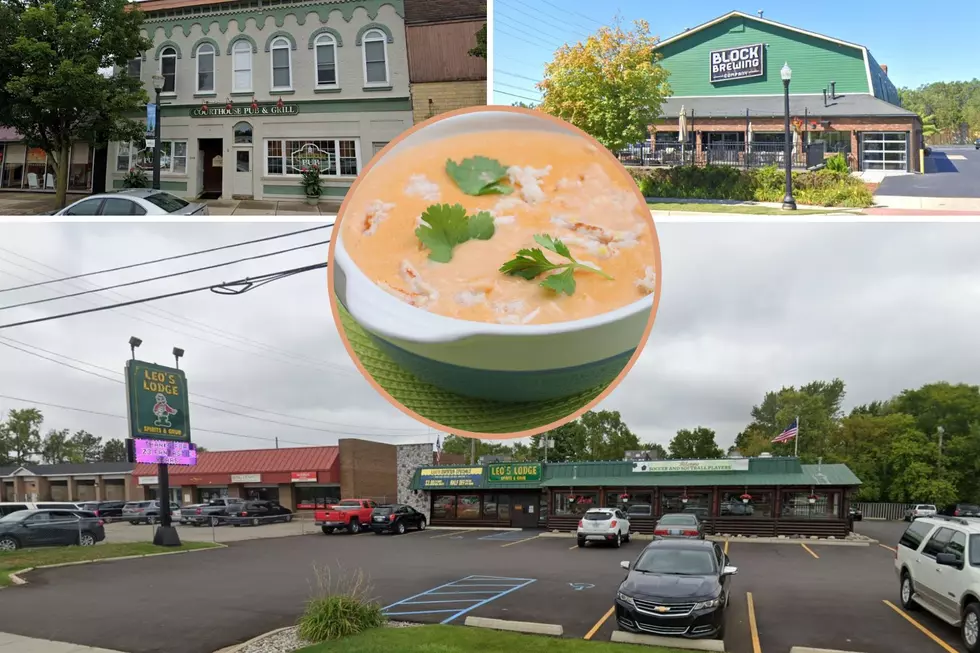 Love Pepperjack Crab Soup? Here's Where To Find It In Lansing
Courtesy of Google Streetview and Canva
Fall is here and that means it's soup season, baby!
In my household, soup season is in full swing. We (and by we I mean my husband) have already made a garlic tomato bisque and a hearty chicken noodle soup. Both of which have been served with a deliciously melty and crunchy grilled cheese. And I can't wait until we figure out the next soup on our household menu.
Of course, we can make our own delicious soups at home. But what about if we want to go out?
When it comes to soup, the Lansing area has this delicious oddity that I am obsessed with; Pepper jack crab soup. And I believe that Lansing residents have the same feelings, too. It's this weird combination of blending crab with pepper jack cheese, a combo that you think might not work, but somehow it does.
Pepper Jack Crab Soup
If you are up for a cheesy, hearty, and delicious soup to enjoy this season, I wholeheartedly recommend grabbing a bowl of pepper jack crab soup. But where you decide to get it, that's up to you!
There are plenty of places throughout the greater Lansing area that serve up this odd but amazing delicacy. Check out the list below and start planning your next night out.
10 Lansing Area Eateries with Heated Outdoor Dining
Michigan winters can be tough when it comes to going out and enjoying some food or drink outdoors. No worries, these greater Lansing area bars, and restaurants have you covered. All the locations listed below feature heated outdoor seating in some way. Whether it's with a fire-pit table or an outdoor igloo seating space, these places will keep you warm and toasty this winter.
Awesome East Lansing Eateries That are Open Late Night
Whether you've been up late at night working, studying, or (let's be honest) partying, you might be in need of some late-night grub. You're in luck because East Lansing has a good amount of places that are open until at least midnight, some even later, for you to grab a bite to eat. Check out the list below.
Most Interesting Pizza Topping Combos in the Lansing Area
Pizza has to be one of America's favorite foods. As Americans, we consume around 3 billion pizzas each year, which evens out to about 23 pounds per person per year. And that's a heck of a lot of pizza. With so many people eating so much pizza, of course, we're going to see some awesome variety when it comes to toppings, from the standard to the wacky. If you want to step outside of your comfort zone and take your tastebuds on an adventure, check out some of these Lansing area restaurants that have the most unique pizza topping combos around.