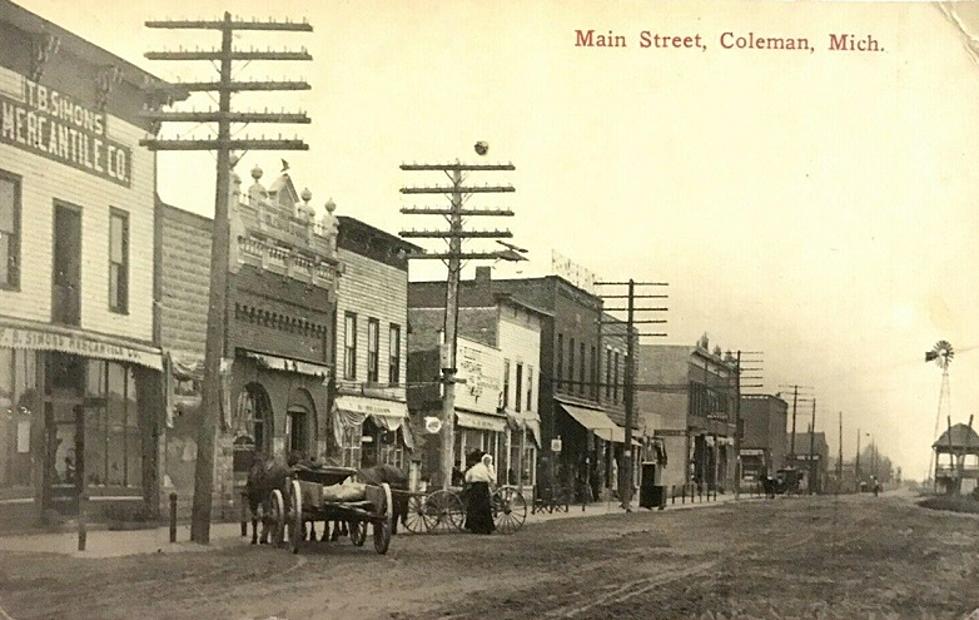 More Michigan Main Streets, Early 1900s
available @ worthpoint.com
Main Street, USA.
Not in this case though...this is Main Street Michigan.
A while back I presented a photo gallery of fifty old photos depicting various Main Street scenes throughout Michigan...and I figure, why not do another one? There are still plenty more to show.
Of course every community, village, town, burg, and city has a Main Street. Some of them have been re-named – for example, some Main Streets in a few Michigan towns were re-named 'Michigan Avenue'. Many other places in Michigan have re-named their old Main Streets, thus confusing some people who try to locate those old throughways, only to be mildly baffled by another name.
What is so appealing about those streets? They are supposed to represent the rest of the town. At one time or another, most of those streets were lined on both sides with great old brick and wood buildings, with many of them demolished for who-knows-what reason. Thankfully, there are still plenty of places in Michigan where those old buildings have stood the test of time, while others burned down due to sweeping fires, or just plain deteriorated due to neglect.
Many old communities have at least one old structure still standing, amidst the newer ones that unfortunately take away from the original downtown charm.
Take a look below at this second batch of old Michigan Main Streets, A-to-Z from Almont to Woodville, going back to the early 1900s...then come back here and look at the first gallery!
More Michigan Main Streets
MORE VINTAGE MICHIGAN!
Vintage Cereals of The Battle Creek Food Company
Vintage Photos of Mackinaw City
North Branch Outing Club
ARZENO SELDEN, THE STRATOSPHERE MAN
Vintage Photos of South Boardman