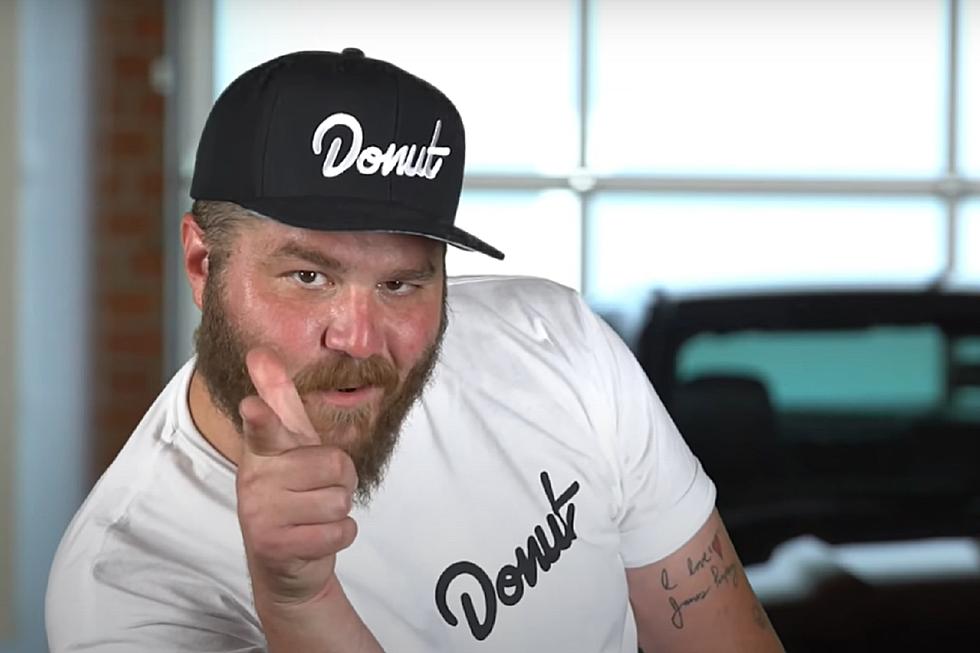 Mosey-ing With Maitlynn: Cars In Quarantine
Donut Media via YouTube
Being quarantined with a man who loves cars means you get to learn a lot and see some pretty awesome ones!
My dad picked my middle name, Shelby, because of Carroll Shelby and the Shelby Cobra so an interest in cars is kind of bred into me and I am so lucky to have a man in my life who to spend our down-time learning more with.
Here are some of our favorite YouTube channels that provide us hours of info-tainment.
This channel became one of our favorites with "Up To Speed" hosted by James Pumphrey. They also have many other shows ranging from history to project cars and more. During quarantine, Donut has been working to put out content every day of the week. You can catch me quoting "Mo Powah Babeh!" multiple times a day.
VINwiki Car Stories are the kinds of crazy shenanigans with cars you thought were only in the movies. Entrepreneur Ed Bolian, who runs VINwiki, realized there were so many stories to share when it comes to exotic cars, they had to be shared with the masses. Inviting other friends and car enthusiasts on, there are some incredible stories ranging from Bolian's Cannonball Run record to buying a Lamborghini from a prostitute.
If you love a goofy personality, awesome cars and laughing at another man's misfortunes, Hoovie's Garage is for you. Not only does Hoovie have countless videos like "I bought the cheapest [insert sports car here] in America" but he also shows his adventures in project cars and even talking about how he has had a Ferrari literally burn to the ground on him.
On his channel, Putsch runs "Genius Garage" where he has college students come in and learn all about working with all kinds of cars. His most recent project (that has hit a bit of a snag thanks to COVID-19) is taking a Porsche Boxster S and transforming it into the Lykan Hypersport from Fast and the Furious Live...It involved cutting a Boxster IN HALF if that peaks your interest.
DeMuro's videos are a bit longer but show you inspecting all kinds of cars from sports cars to SUV's. He gets in and reviews everything from leg room, to "infotainment systems" and how they perform behind the wheel. He even has his rating system down to a "science" with his "Doug Scores" and ranks the cars against each other as they are grouped into similar categories.
Jay Leno has been a staple in entertainment since before I was born and his legacy carries over onto the YouTube side of things. Jay Leno's Garage has translated to YouTube exceedingly well and is incredibly interesting. From showing off his own personal collection and teaching about the history behind it all to having guests on to show their most unique rides, we have definitely turned to Mr. Leno a lot to get our car fix.
If these videos or any others you've been watching have you itching to get out and drive, check out these amazing roads in each state!
See the Must-Drive Roads in Every State
Enter your number to get our free mobile app