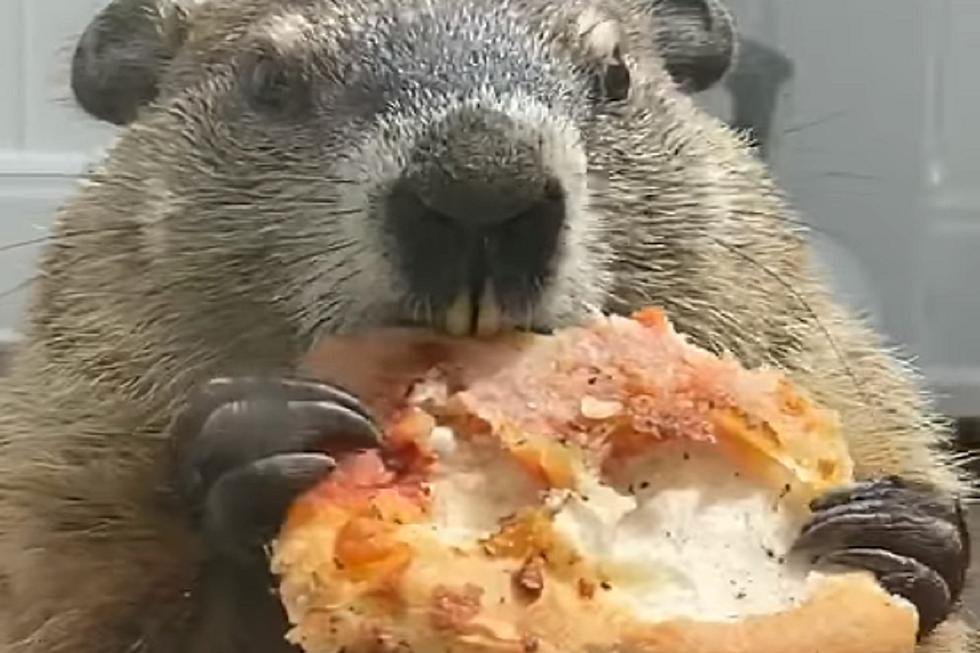 'Pizza Groundhog' May Just Be Our New Quarantine Mascot
Kristin Chalela Bagnell / Facebook
This pizza-loving groundhog in Philadelphia perfectly describes many of us as we stay in our homes.
Honestly, I wish I could go through life as unbothered by Pizza Groundhog because the way he (or she) just chomps away at that pizza, paying no mind to the two dogs glaring...it's truly inspiring.
Kristin Chalela Bagnell originally captured the now viral video of the hungry rodent this week outside a sliding glass door in her home with the caption ""It's not just the people that like Philly pizza."
Just defiantly chomping that pizza with a look that says "Yeah, it's quarantine, you can't judge me."
You keep seeing the posts, some joking and some genuine about different animals getting out and about in seemingly random places now that we humans are taking a break...
However, we think Pizza Groundhog takes the cake...or...pie?
Nature is healing, friends, and it wants pizza.
Enter your number to get our free mobile app
And before you go thinking you want to own a groundhog as a pet, you better look into the rules on that. Pizza and wild animals aren't always the best combination...just ask Joe Exotic!
Animals You CAN Own in Michigan