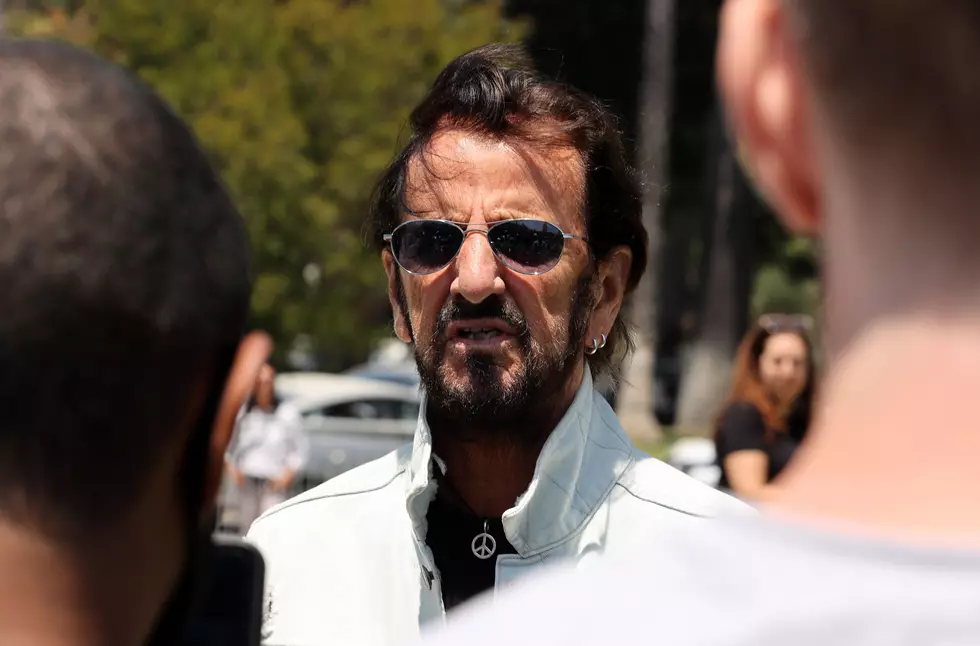 Ringo Starr Falls Ill, Forced To Cancel Michigan Concert
Getty Images
The former Beatles drummer and Rock n' Roll All-Star ambassador fell ill before his New Buffalo show Saturday.
Ringo Was Scheduled To Play Four Winds Casino Saturday Night
Ringo and his All-Starr band featuring '70s and '80s rock luminaries like Hamish Stuart of the Average White Band, Steve Lukather of Toto and Colin Hay of Men At Work canceled their New Buffalo show at Four Winds Casino after the drummer fell ill.
The Four Winds venue posted this announcement on Facebook and to people showing up for the show:
"Ringo and His All Starr Band (featuring Steve Lukather, Edgar Winter, Colin Hay, Hamish Stuart, Warren Ham and Gregg Bissonette) are very disappointed to announce that they will not be able to play their show at Four Winds Casino in New Buffalo, MI. Ringo is sick and was hoping he could carry on, hence the late decision, but it has affected his voice so tonight's show, scheduled to begin in a few hours, is canceled. Ringo does not have Covid. Ringo and the band send Peace and Love to all the fans who came out tonight and hope to see you all soon."
Management At First Says It Isn't Covid
The spokesman for the band said Ringo doesn't have COVID but didn't say what is wrong with his health. Promoters said the show will be rescheduled, but ticketholders can get a refund if they wanted. Ringo and the band had a show scheduled for Sunday night in Minnesota as well, which was also postponed.
Management Retracts Original Statement, Admits Starr Is Positive For Covid
Later, it appears the 82 year old drummer did indeed contract the coronavirus, and tested positive after the first statement was made.
"It has been confirmed today that Ringo has Covid and the tour will be on hold while Ringo recuperates," the announcement reads. "Ringo hopes to resume as soon as possible and is recovering at home. As always, he and the All Starrs send peace and love to their fans and hope to see them back out on the road soon. We will keep fans updated with any further news or changes."
Peace and love, Ringo, and we're hoping you're feeling better.
12 Rock Concerts Coming to Grand Rapids in 2022
Check out these 12 rock concerts that are rolling through Grand Rapids in 2022.