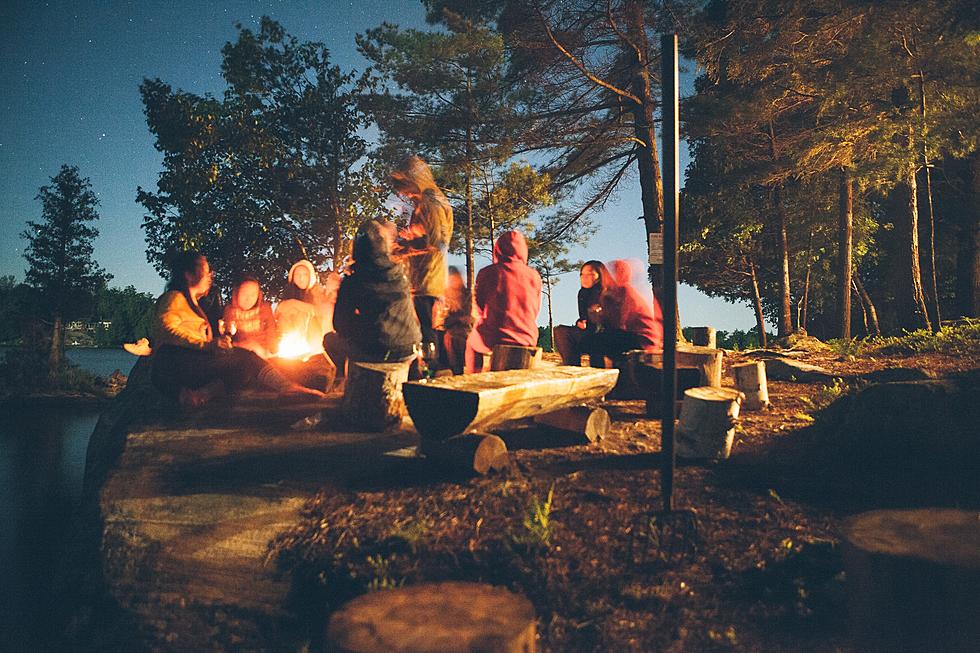 Six State Parks In Michigan Offering Remote Cabins, Cottages and Yurts
Photo by Tegan Mierle on Unsplash
The Upper Peninsula and northern lower Michigan have been very active as of late, as with the pandemic winding down people are ready to get out of the house and do things, including travel. We've heard of the labor shortages, and places being totally booked up. That's to be expected when everyone is trying to vacation at the same time. Many of us are staying in our own state because we've heard the horror stories of over hundred dollar a day rental cars and hotels charging astronomical rates for rooms at popular destinations.
Michiganders know we have a real treasure right here at home. The Great Lakes, all of the lakes and streams within Michigan, trails, campgrounds and parks galore. The Upper Peninsula is a treasure trove of hidden waterfalls and hiking trails all the way to the top at Lake Superior. Most people who are travelling to get away are looking for lodging at the usual commercial locations, hotels and resorts.
MLive reports Say it with us: "Remote cabin." If just the sound of those words stirs your soul with wanderlust for the wilderness, we think you should consider an escape to one of the rustic overnight lodging options at the following state parks. While not exhaustive, the list was recommended to us by the Michigan Department of Natural Resources for including places that are far flung or at least feel worlds away, which is exactly the right vibe for a cabin (or yurt or lodge) getaway.
The Michigan Department of Natural Resources also offers rustic overnight lodging options. They offer options at six of their parks in Michigan, not all are pet friendly, but many are. So you can bring the whole family including the dog. They offer cabins, cottages and yurts. (A traditional yurt is a portable, round tent covered with skins or felt and used as a dwelling) They can be booked up to 12 months in advance here. You can see more options here or call the DNR at 800-447-2757.
Also keep in mind you will need to have a Recreation Passport on your vehicle to enter state park and rec areas. Here are the Six parks with available lodging.
Porcupine Mountains Wilderness State Park:
This is Michigan's largest state park with 60,000 acres. They offer rustic cabins, wilderness yurts, a modern lodge with capacity for 12 people, and they also have a Tiny House. Click here for booking details. 
Craig Lake State Park:
This one is a very remote location, visitors are encouraged to only go here with vehicles that have a high ground clearance due to the rocky roads. This location offers two rustic cabins and two yurts. Details for this one here.
Wilderness State Park:
This hidden gem is at the very tip of Michigan's mitten with year round lodging, featuring rustic cabins and bunkhouses. With some of the cabins you can step out the door and be just steps from the shores of the Mackinac Straits. More information here.
Lime Island State Recreation Area:
This is another very remote location. It's actually a 932 acre island two miles offshore from the eastern tip of the UP. Getting there will be an adventure, you will need to bring your own boat to enjoy the solitude of this rustic area. Booking details here.
Rifle River Recreation Area:
This one covers almost 5,000 acres in the AuSable State Forest. There are overnight lodging options featuring 5 secluded cabins, four are located on a lake and one sits only 200 feet from the Rifle River. More information here.
Bald Mountain Recreation Area:
This park is the least remote of all we have covered so far, it's in Southeastern Michigan, and it's less than an hour from Detroit. The cabins in this park are large, enough for your whole family for multiple families. They are called the Arrowroot and the Morel, both sleep up to 20. Booking info here.
So there you go, some suggestions for an awesome getaway off the beaten path. Enjoy all that Michigan has to offer, including in our remote state parks where you can commune with nature and all of her wonderful creatures.
LOOK: Stunning vintage photos capture the beauty of America's national parks
Today these parks are located throughout the country in 25 states and the U.S. Virgin Islands. The land encompassing them was either purchased or donated, though much of it had been inhabited by native people for thousands of years before the founding of the United States. These areas are protected and revered as educational resources about the natural world, and as spaces for exploration.
Keep scrolling for 50 vintage photos that show the beauty of America's national parks.
See the Must-Drive Roads in Every State
LOOK: Route 66's quirkiest and most wonderful attractions state by state
Stacker
compiled a list of 50 attractions--state by state--to see along the drive, drawing on information from historic sites, news stories,
Roadside America
, and the National Park Service. Keep reading to discover where travelers can get their kicks on Route 66.