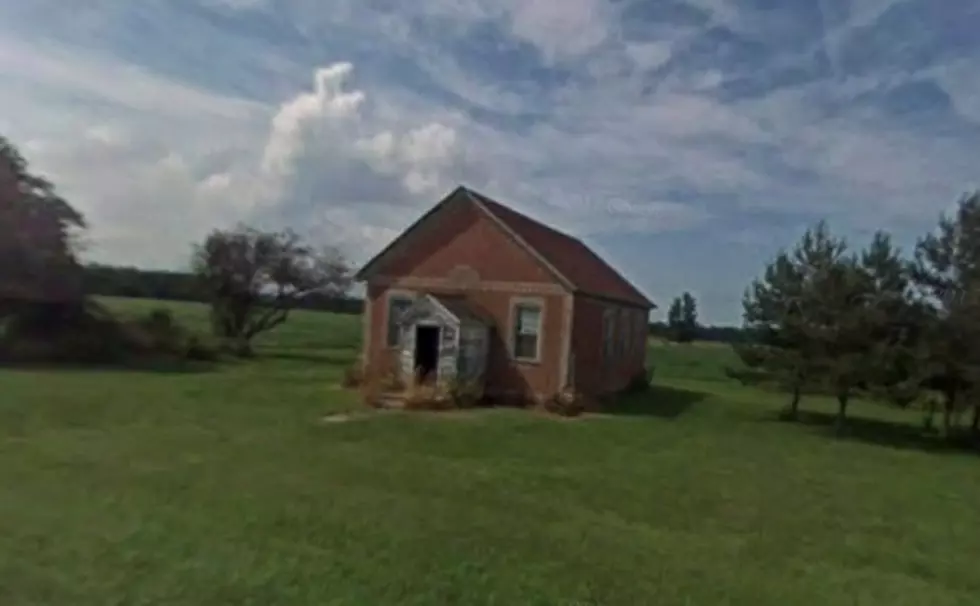 MICHIGAN GHOST TOWN: Two Old Schools and One Cemetery Are All That's Left of Snay, in Sanilac County
Google Maps
The ghost town of Snay can be found in Sanilac County's Delaware Township, just west of the intersection of Maple Grove and Snay roads. Charles Snay was an early settler and local farmer, of whom the area was named after.
Snay was a country post office station, receiving mail only twice a week. The postmaster was Charles Shovlin, operating out of his general store. The post office opened in 1889 and closed up in 1901.
Aside from the post office & general store, Snay had a cemetery, flour mill, and schoolhouse.  Possibly there were two schoolhouses: one is a couple miles east of the Maple Grove & Snay road intersection, the other is located closer to "downtown" Snay just west of Martell Creek. It looks like it may have been some other kind of building, but my guess is, it was a differently-shaped school (take a look at the photos below). The cemetery is east of the creek.
The flour mill was operated by a Mrs. Ward and her son.
Snay seems to be all but forgotten to Michigan historians, as there is extremely little information about it. Take a drive over, see the two very cool old 'schoolhouses' and the cemetery - the only remnants of a little village that never grew.
THE GHOST TOWN OF SNAY
MORE RARE MICHIGAN TOWNS:
The Quasi-Ghost Town of Pinchtown
Vintage Photos of Laurium, Michigan
Les Cheneaux Islands
Ghost Town of Port Sheldon
The Ghost Town of Pioneer
Dog Lady Island
The Ghost Town of Central Mine
Michigan Ghost Town of Redridge
Enter your number to get our free mobile app