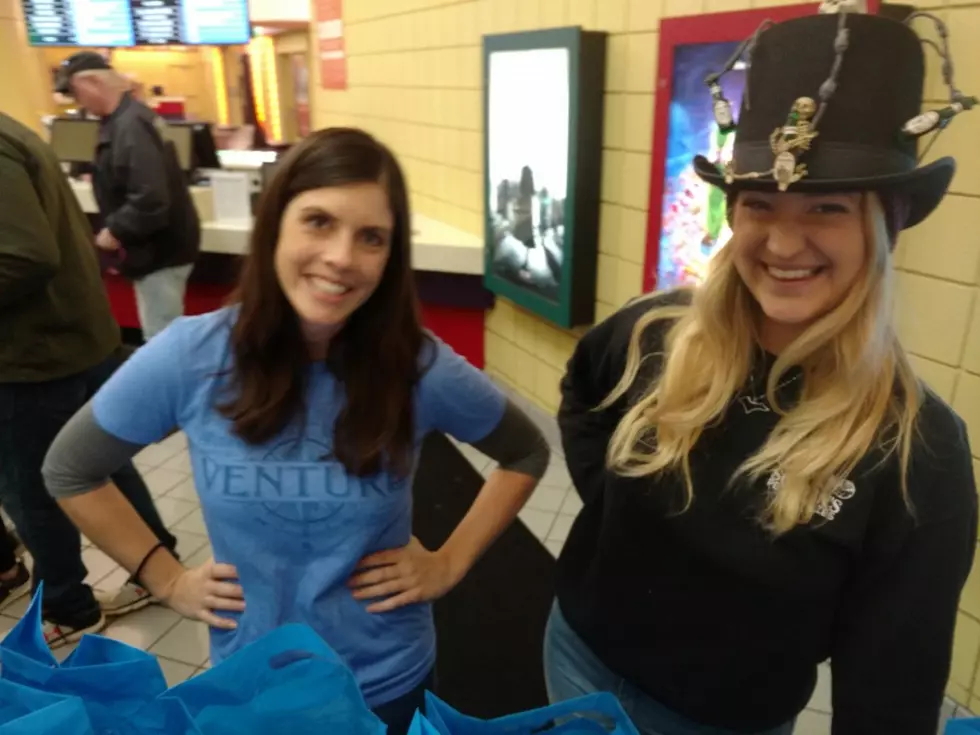 Soldan's Dog Snacks Stolen by Cats
Left, Meg Bashore; Right, Nikki Soldan  2018 WMMQ Halloween Costume Contest for Dogs
The goodie bag made it back to my house for our dog, Daisy, but was left on the counter. Fortunately, there was only time for the crafty and determined cats, Foo Foo and Gigi, to destroy the contents. It's been enough days that it seems eating dog treats did them no harm. Except gave them a taste for more...
I do love pics of what our pets destroy (not what my pets destroy - your pets); annihilated toys, ravaged couches, etc. I often think of a WMMQ listener who called up to tell us about how their Weimaraner completely destroyed the inside of their Jeep Cherokee. All of it.
This was when Gigi helped me paint the kitchen windowsill trim. Aw.