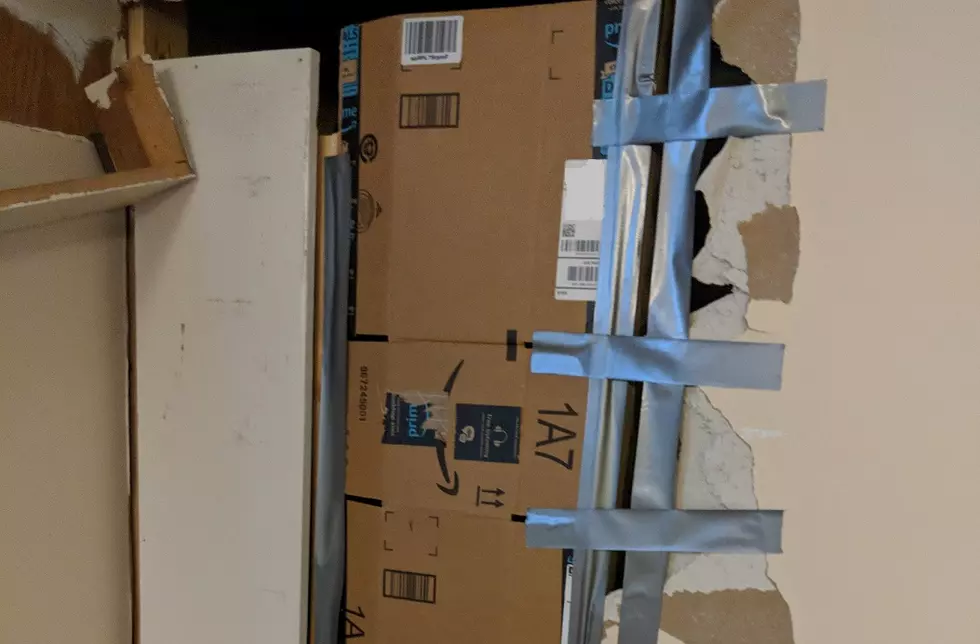 Do You Have Unfinished Home Improvement Projects?
It was about a year ago that My Honey bought a new desk, which of required that I paint the office we share...and since I was doing that room, I might as well paint the bathroom, too.
Sort of like a couple of years ago when he figured out that the musty smell in the breezeway was because of a tiny drip from one of the water shut-off valves on the toilet in the half-bath there; since the floor had to be torn up, we should then paint the breezeway, that bathroom and the hallway to the basement. And the kitchen, of course.
A new survey by studyfinds.org indicates that most of us who pay a mortgage instead of rent have as many as nine Do-It-Yourself home improvement projects that are in the 'unfinished' phase. Still.
A third of those surveyed say that they've let unfinished projects stall for a year or more, for a variety of reasons.
The hole in the wall you see above was created to figure out what caused standing water on the basement floor a few weeks ago. The fabulous 'blockade' of the hole was crafted to keep the cats from getting stuck in the wall.
Timeline so far is about a month...and counting...