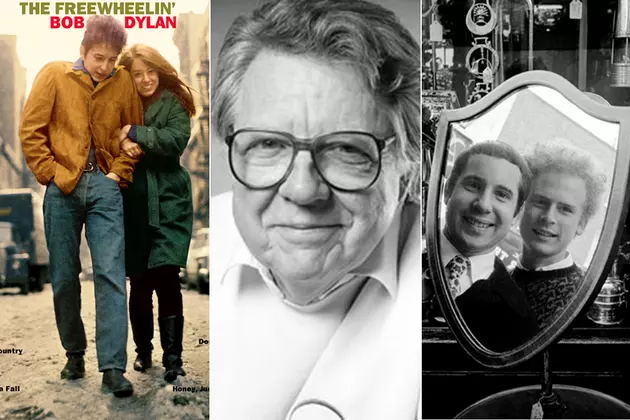 Don Hunstein, Legendary Classic Rock Photographer, Dies at 88
Columbia Records / DonHunstein.com / Insight Editions
Don Hunstein, who, as a staff photographer for Columbia Records took many defining shots of classic rockers, jazz and classical musicians, has died of Alzheimer's disease. He was 88 years old.
According to the New York Times, Hunstein, a native of St. Louis, picked up photography as a hobby in the '50s while stationed in England with the Air Force. Finding that he had a natural aptitude, he then took classes at the Central School of Art and Design in London.
By 1956, he had returned to the U.S. and had gotten a job in the media library at Columbia, and was soon promoted to staff photographer. This brought him into the sessions for such Columbia artists as Miles Davis, Billie Holliday, Aretha Franklin, Tony Bennett, classical pianist Glenn Gould and Leonard Bernstein.
Arguably his most famous picture was of Bob Dylan and his then-girlfriend Suze Rotolo walking down a freezing Greenwich Village street in 1963. That photograph was used on the cover of Dylan's second album, The Freewheelin' Bob Dylan. After shooting the two of them indoors for a bit, he had them go outside and walk up and down the street.
"I'd just like to think that I had a good eye for detail, that I captured the moment at hand," he recalled in a 2013 retrospective of his work called Keeping Time: The Photographs of Don Hunstein. "But mostly, I just did my job."
His time at Columbia, which ended in 1986 when the label closed its in-house photography studio, also resulted in work with Simon & Garfunkel and Janis Joplin.
Hunstein is survived by his wife, a son and daughter and three grandchildren.
Rocker Deaths: Artists We Lost in 2017