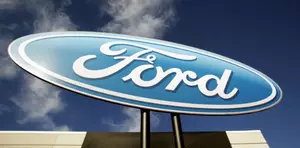 Ford Sets Date To Resume Production After Eaton Rapids Fire
Getty Images
A fire earlier this month at Meridian Magnesium in Eaton Rapids forced Ford Motor Company to halt production of its popular F-Series trucks. Meridian Magnesium produces parts used in the trucks.
WILX.com is reporting that Ford has announced that truck production will resume on May 18 at two Ford plants in Dearborn, Michigan and Kansas City, Missouri. However, a Louisville, Kentucky plant that makes Ford Super Duty pickups will remain idle.
As a result of the production shutdown on Ford pickups, the automaker was forced to temporarily layoff some 7,600 workers.