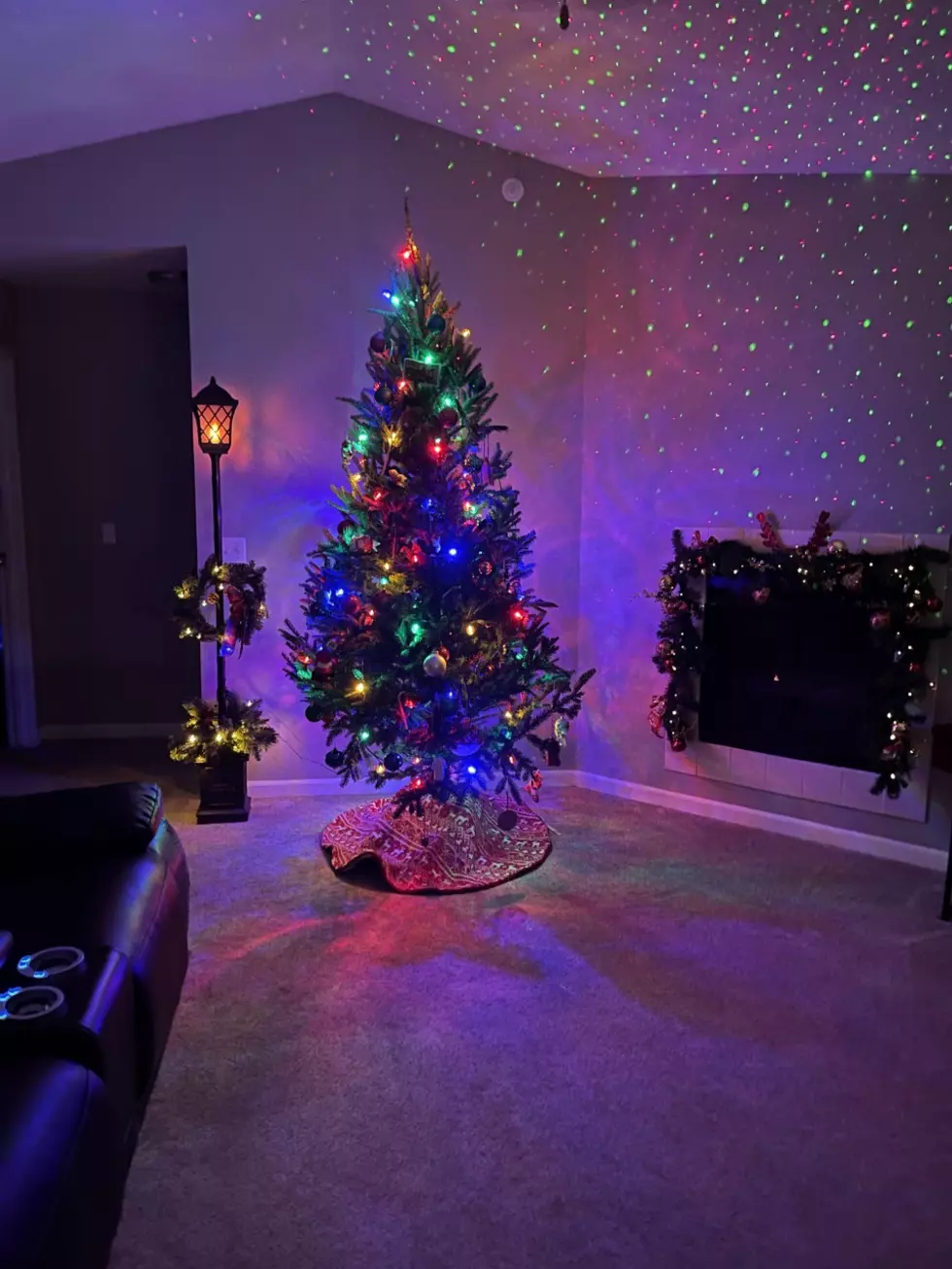 An Open Letter To Our "Perfect" Christmas Tree
via Mojo
Christmas is very special to me. I reflect fondly upon Christmas' present and past every year. I can't help but remember the Christmas' that I had as a kid growing up. I remember going to Rudy's 76 in St. Joe each year to get our fresh, live tree.
Now that I am a father, Christmas has changed for me. What were once traditions in my family growing up are now becoming traditions within my own family.
When my son was born I promised him and myself that I'd be the best dad ever. One of the things I was looking forward to was the holiday season. Although his mom and I are divorced, we both have fun tradtions at our respective households that he enjoys.
When I remarried a couple of years ago, my current wife (she's amazing and the last one, to be clear) and I had been dating for a couple of years. Early on we put up the fake Christmas trees at our individual residences. I am lucky to have a bonus son through my wife, he's 14 and awesome. I've got two fellas at home, aged 10 and 14 that love Christmas. We began our family tradition of getting a fresh tree for Christmas, three years ago.
Why a fresh tree? For us we love them because of the scent they provide our home. It smells like Christmas. We also like supporing local and we make it a tradition by getting our annual Christmas tree at Monticello's in Haslett.
Like traditions should be, our whole family gets excited to load in the car, go pick out our tree and get it home. Most often we set it up in the same day.
One thing I noticed this year was that we were trying to find the "perfect" tree. We analyzed all angles, communicating about which side would face the wall. The fellas picked out a tree that wasn't symmetrical and it looked a little weak. We bought the tree regardless.
Once we got the tree home, put up and decorated, my wife and I whispered to each other, "this tree looks off". Of course we didn't say anything to our sons because we aren't mean. That's when it hit me like a train.
The Christmas tree we have on display at home is "perfect". Why is it "perfect"? This is where I was humbled and realized it was "perfect" because our kids picked out the tree, we decoreated it as a family and everyone is proud of the tree. A "perfect" tree isn't perfect because of its' shape, it's perfect because of the love and good times that we spend together decorating the tree.
Shame on me for thinking the "perfect" tree was anything else but the experience putting it up, the love poured into it and the imagination from the kids while they were decorating the tree made it "perfect" for them. If our Christmas tree is "perfect" to our kids, it's "perfect" to me too.
Christmas can be overthought in our household, I am grateful for a dose of what a "perfect" Christmas tree is as opposed to what I thought it was.
Thank you for being the "perfect" tree for our family.
Old Fashioned Michigan Christmas