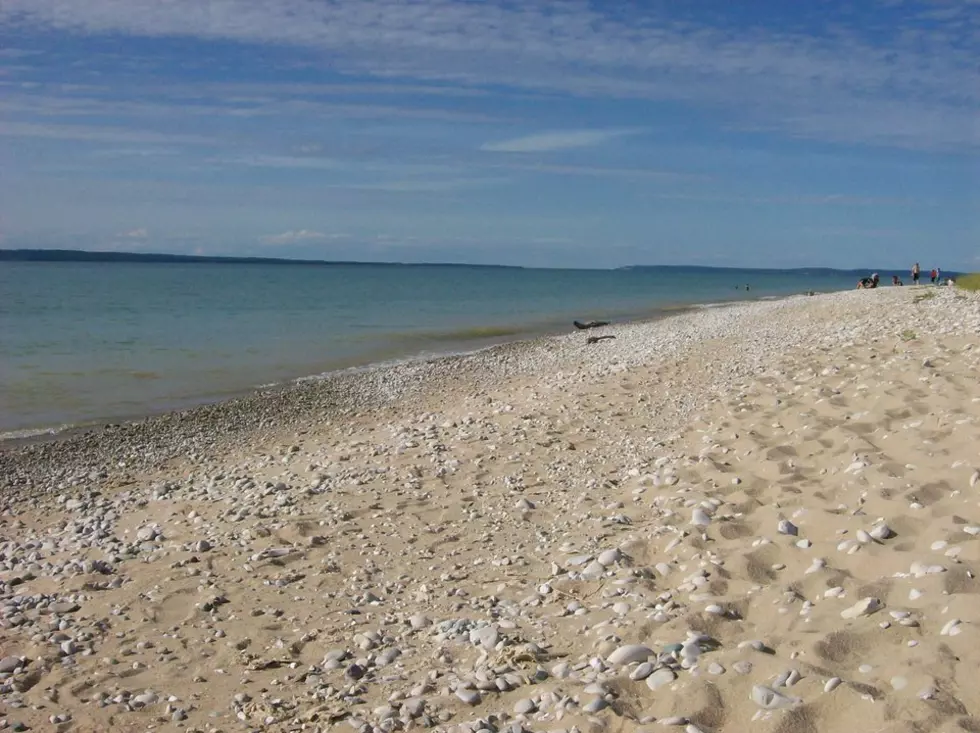 Reasons Why Everyone Should Visit the Sleeping Bear Sand Dunes
Back in 2011, I was doing afternoons and felt stuck in my career and life. My wife and I went up to Traverse City and by chance we drove over to the Sleeping Bear Sand Dunes near Empire. The experience changed my life and formed bonds that strengthened our relationship and marriage. I included pictures below but you can click here for a wealth of information on the attractions, camping, activities and park history.
My wife and I on a whim decided to go check out the Sleeping Bear Sand Dune climb, just one of the many features of the Sleeping Bear Sand Dunes. We had no idea it would take as long as it did and we had NO IDEA Good Morning America named it the #1 American travel destination of 2011. The place was packed. We were some of the only English speaking people in our group. Around 80 people began the climb. Maybe 5 made it to the beach.
My wife and I took a water each. About an hour in, we began rationing it. People think over the first dune will be the beach... It takes around an hour and a half to get there. Over around 10 to 15 dunes of sand. It was hotter than Hades. It fills your shoes and you have to dump them out about every other hill. As you go, people quit and turn back. We were focused on getting there. On the way, we saw a lady suffer from heat exhaustion and had to be evacuated, which wasn't easy back then.
When we got closer to the beach, I saw this old man walking by himself. He had the kind of shoes that didn't fill with sand. He was walking like a power walker with a purpose. I was drawn to him. He was by himself but not alone.
The desolation is magnificent. At times, you feel like you are on another planet. The place has a healing power and it is very much a vision quest. Our relationship got stronger and I always think of some of those dune moments.
I stayed on afternoons and not long after this adventure I was promoted to mornings and have been here ever since. I told many friends about my experience and they have gone and done it themselves. Just take water, patience and an open mind. It will be one of the greatest experiences of your life. Character building.
Sleeping Bear Sand Dune Climb