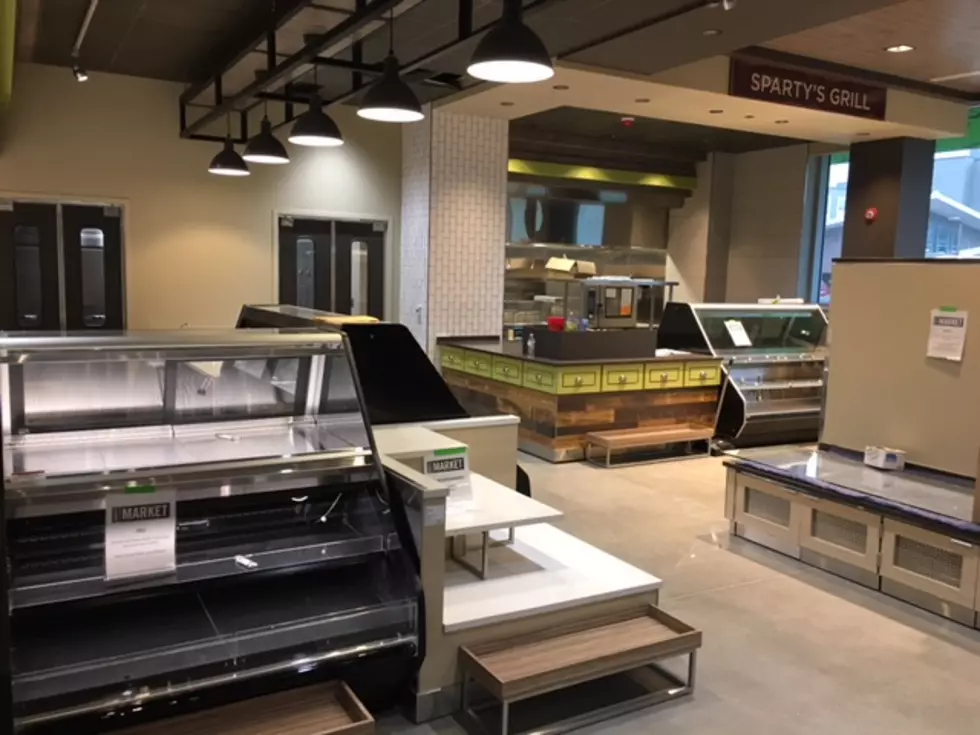 Sneak Peek at New East Lansing Store Across from Breslin
Getting Ready for Eats!
Michigan State University is going to open up a grocery store on Harrison Road, across from the Breslin Center, on the ground floor of the mixed-use facility that's under construction there in East Lansing.
Sounds like the doors will be open to the public in August.