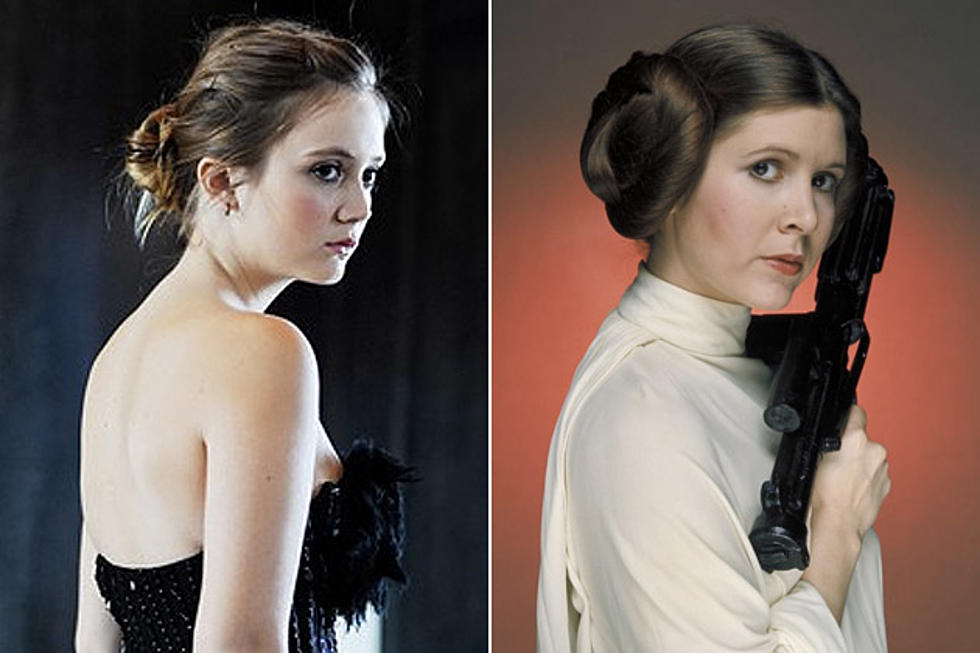 'Star Wars: Episode 7′ Casts Carrie Fisher's Daughter as a Young Princess Leia
Getty Images/Lucasfilm
We knew that 'Star Wars: Episode 7' was going to be a little nostalgia-heavy with the return of the original trilogy's stars to the franchise, but it turns out that it goes even deeper than that. A new report claims that the new film will not only feature flashbacks to the younger days of Carrie Fisher's Princess Leia Organa, but that the young version of the secret Skywalker sibling will be played by Fisher's own daughter.
The news comes via The Daily Mail (as originally reported by Latino Review) so feel free to disbelieve all of this until official confirmation rolls around.
So here goes: Billie Lourd, the daughter of Fisher and Hollywood agent Bryan Lourd, has supposedly been cast as a young Princess Leia and will appear in flashback scenes. And yes, she'll apparently be rocking those iconic (and endlessly parodied) hair buns. Lourd is described as an "aspiring actress and singer," which is the polite was of calling her a newcomer with no credits yet to her name. We can't judge Lourd as an actress yet, but she does bear enough of a resemblance to her mother (see above) to make this work. Give her the proper hair and attire and she could pass as a close-enough version of her mother from nearly 40 years ago.
The family connection is interesting and all, but the real news here is that 'Episode 7' will apparently feature flashbacks, which will be a first for this series. So, put on your thinking caps, boys and girls: what kind of relevant information do we need from Leia's past that wasn't already explored in the original trilogy? Is director J.J. Abrams setting us up for some kind of big twist? Maybe some big secrets are emerging from the past to threaten the future?
Or do you think those whole thing is just a load of gossip?
'Star Wars: Episode 7' is still set to open in theaters on December 18, 2015 release date, even with Harrison Ford's busted leg slowing things down.