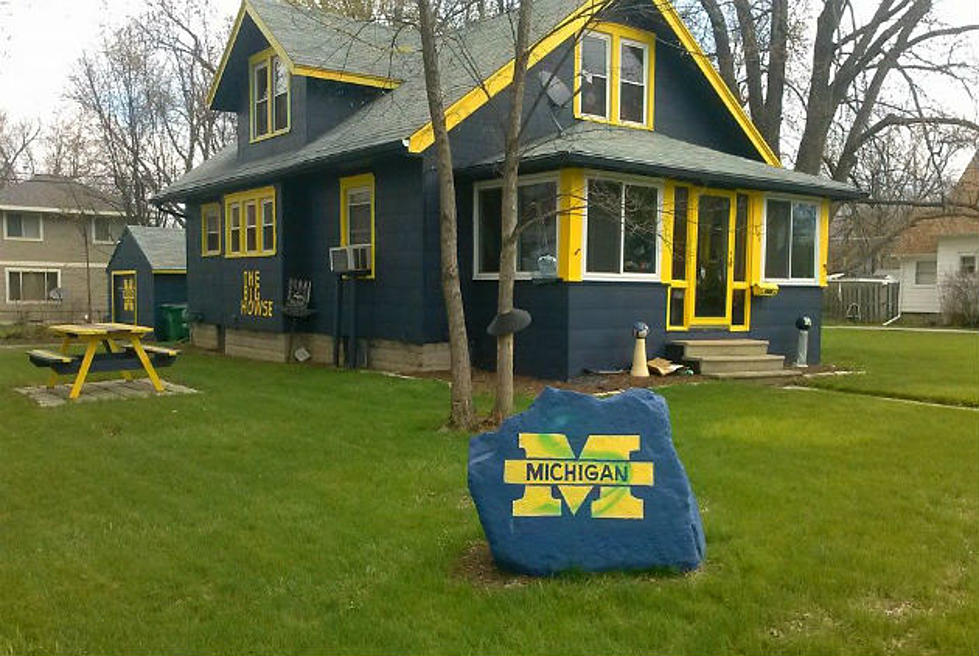 Rivalry Week: The Ugliest House in Lansing
From the Joey Pants Stash
The BIG HOWSE. You can tell they went to Michigan with that spelling.
Driving around Lansing and you'll find this eyesore. I don't condone graffiti and the S on the rock was a dick move.
No word on whether Michigan fans will call in sick to Walmart to protect the rock today.
Seriously, this is an awesome tribute to Michigan. I would be so proud of my MSU house but would always be worried some idiot would come spray paint my rock or vandalize the house. Nice work, Wolverine.
Walmart has decided to close their stores around noon on Saturday (not really). They will reopen following the Wolverines game at MSU. The company made a statement saying there was no point to open because most of the Michigan fans will be at home watching the game.
"It's a good chance for us to get the Amigos charged." Walmart didn't say in their fake statement. 
Get up with Deb and Joey 6-10 am weekdays email Joey: joey.pants@townsquaremedia.com