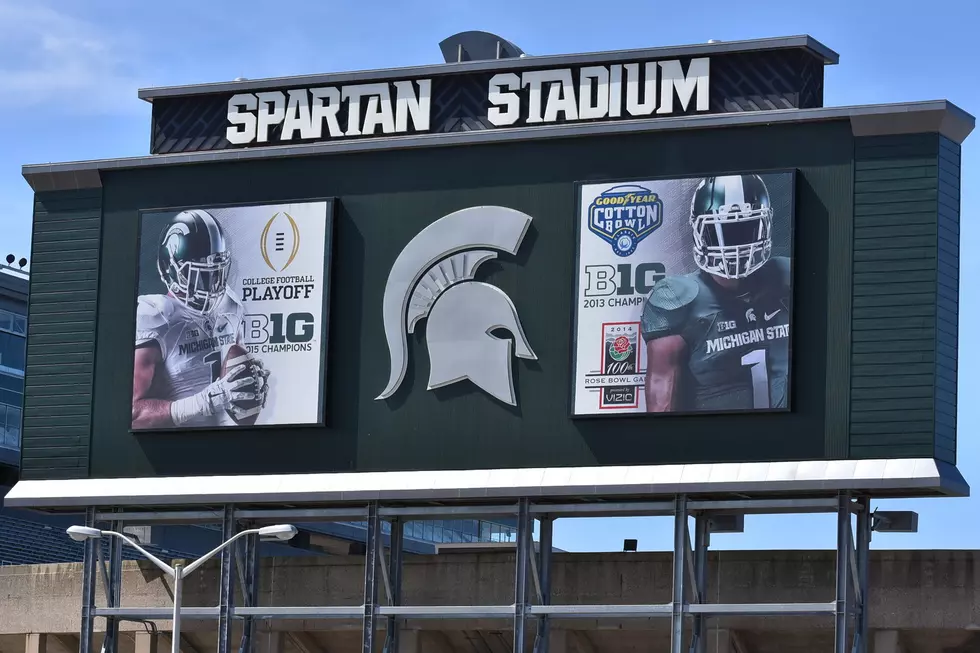 Are You Ready for Some Football?
McConnell Adams, Townsquare Media Lansing
We are one month away from the scheduled kickoff of Michigan State's football season. They were scheduled to open with Northwestern on September 5th but now they will host Minnesota on September 5th to begin the Mel Tucker coaching era. The team hasn't even been able to practice for the last 2 weeks due to a COVID-19 infection within the team and staff.
Minnesota was good team last year, they are rowing the boat with PJ Fleck and that game is no gimme. Will there even be a game? A season? It's surely to be the strangest season of Spartan football I have ever imagined.
Go back to how it all ended for Mark Dantonio in January. How he took his money and left the school and fans holding their lunch. The coach with the most wins in school history leaving disgracefully, in my opinion. Not true to the standards he built the program on. I LOVED that guy. I wanted a statue built of him but not anymore.
I have done the Spartan Tailgate show for nearly 12 years. It really sucks to see could come to an end this year. When you see the schedule with no homecoming, it hits you. There won't be fans at the games this year... IF there are any games at all.
MSU vs Michigan has been moved to the Big House October 3rd. MSU gets Maryland in week 2 which sucks because Maryland is always good early in the season. IF there is football, it looks like it could be long year for MSU. Like 4-6 maybe 3-7. Click here to see the full slate. 
Enter your number to get our free mobile app
SEE MORE: The Ten Best Running Backs in MSU Football History