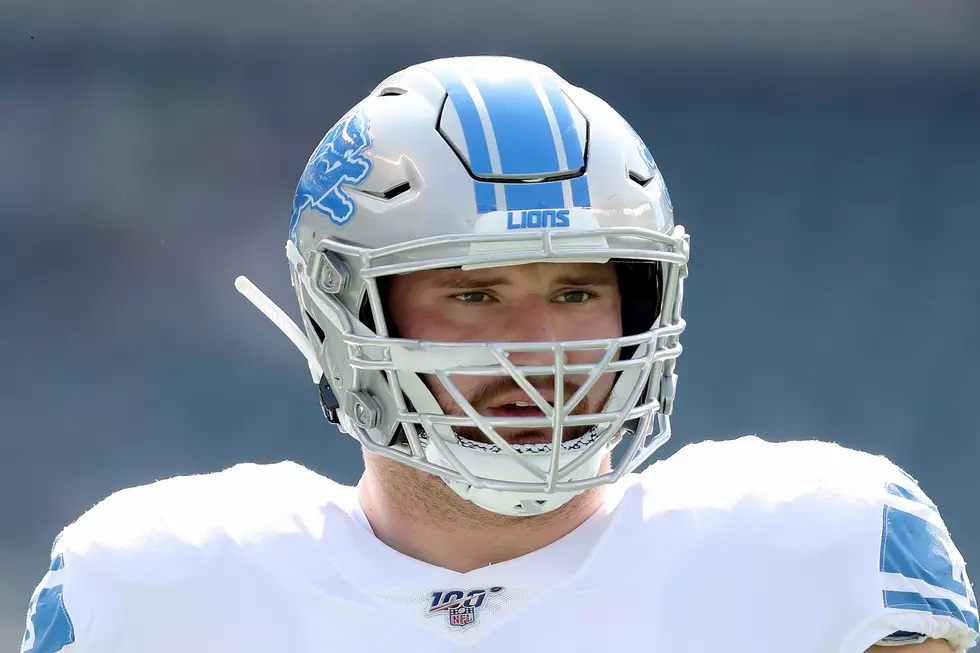 Lions Center Frank Ragnow Fractured His Throat and Kept Playing
Getty Images
The Detroit Lions center Frank Ragnow fractured his throat in last weeks loss to Green Bay. They say it's like a vocal cord contusion. In the loss to Green Bay, QB Matt Stafford thought it was funny Ragnow couldn't talk and Stafford had to make the offensive line calls. They later found out he fractured his throat. The badass played the rest of the game and didn't allow a sack or pressure. Click here for the full story. 
The Detroit Lions are so freaking stupid.
They are so stupid, they don't even know how to tank it and save some years for their players.
They are toast this season. They fired the coach, the team will likely rebuild again and it'll be a little while before they are good again.
So, why are they out there trying to win? The more they lose, the better player they will have a CHANCE to draft. But they will draft a wide receiver or a tight end they don't need. They would blow getting the best player but losing the rest of the year positions you higher in the NFL Draft. I know, players are playing for jobs but some guys should be shut down.
Matt Stafford is one of them. He and Ragnow both got injured in a meaningless game last week. Put your good players on the bench and tank it! Don't worry about playing for respect... You are the Lions.
Enter your number to get our free mobile app
MORE: 10 Best Detroit Lions Top 10 Draft Picks Of All Time