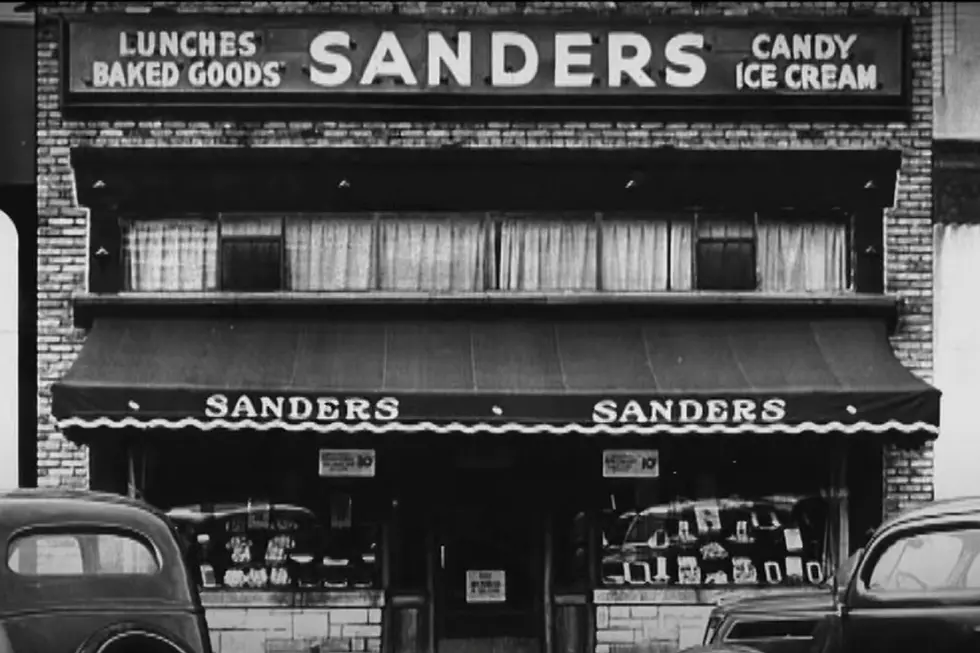 The History Behind The Michigan-Made 'Bumpy Cake'
Sanders Candy via YouTube
Exactly one week ago today, I, Maitlynn Mossolle discovered what exactly a bumpy cake is, tried it for the first time and learned it is actually a Michigan "thing".
Much like Mackinac Island fudge or Superman Ice Cream or any other delicacies we Michiganders claim to our state, the Sanders Bumpy Cake is among the ranks of our state's favorite desserts.
In the Mossolle household, we were always Bill Knapps people. Every August with my sister's birthday being the 18th, mine being the 24th and my mom's being the 27th, it was a normal tradition to have at least 2 half-eaten chocolate Bill Knapp's cakes in the fridge.
This year, I carried on the tradition by bringing one to Nashville for my sister's birthday and my aunt showed up to my parents' house with one a few days early for my mom before they hit the road for her birthday celebration.
On Monday, my birthday, my dad was coming over to have dinner with me and Jordan and my mom told him to just bring that cake, with a piece missing, to our house.
My dad, bless his heart, did not want me to get someone's leftover birthday cake and strayed from tradition when he brought me a Bumpy Cake instead and now I think I may have a new favorite.
While many people hate this word, I am endlessly surprised by how moist the Bumpy Cake is.
For those who are just as in the dark as I was for 24 years, here are some fun facts about the Chocolate Bumpy Cake and its origins here in Michigan.
The Bumpy Cake's Roots In Michigan
Enter your number to get our free mobile app
Interested in more Michigan History? Check out these nostalgic pieces of Michigan's past:
MORE: Some Fun Photos From Michigan's Past