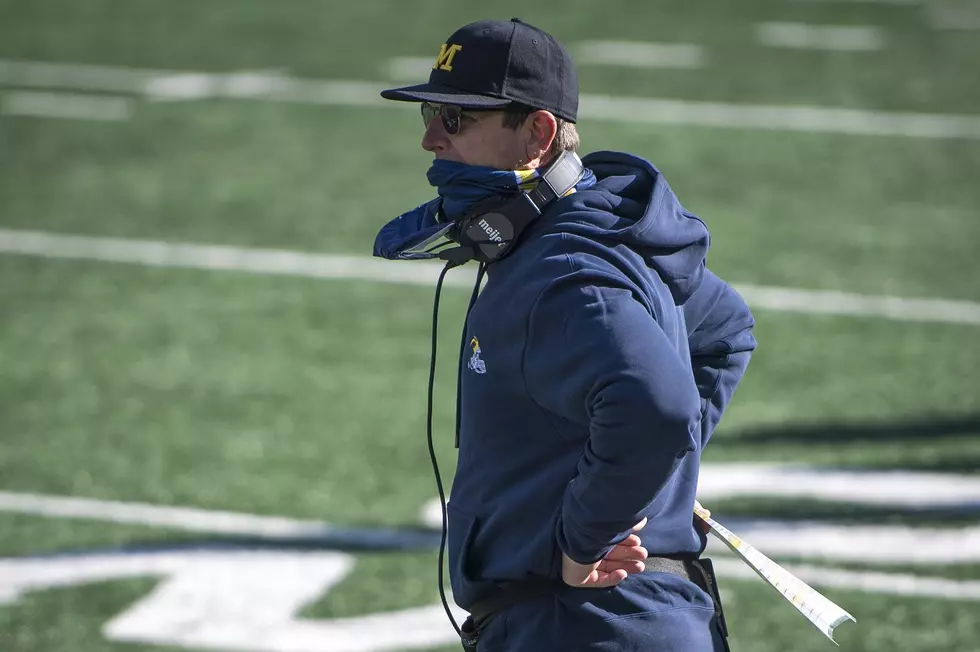 Wolverines Forced to Cancel Game With Maryland Due to COVID
Getty Images
Could Michigan cost Ohio State a playoff berth? Maybe not on the football field but it's possible the big game may be cancelled this year. That could potentially cause Ohio State to miss the Big 10 Championship game AND the College Football Playoff. Ouch. Looks like Harbaugh finally found a way to keep the Buckeyes from the title game. It remains to be seen if that game will be played but...
Michigan has been forced to cancel Saturday's game with Maryland due to a COVID outbreak in Ann Arbor. Even with the outbreak that has hit Ann Arbor, the coach Jim Harbaugh hasn't been keeping safe. Click here to see that story. 
Michigan has paused team activities until Monday.
Ohio State had to cancel their game last week against Illinois but it looks like they will be able to face MSU in East Lansing coming up Saturday at noon on this radio station.  ABC if you like moving pictures.
This ensures the Wolverines will finish with a losing record this year after starting the season with high expectations and a top 15 ranking. Losing to MSU at home when they were heavily favored. A disappointing season considering the amount of talent the Wolverines have stockpiled over the 6 years Harbaugh has been the coach. No wins against Ohio State in 3,294 days. Back in 2011 if you couldn't do that math. 
Enter your number to get our free mobile app
MORE: Detroit Pro Athletes That Have Tested Positive For the Coronavirus