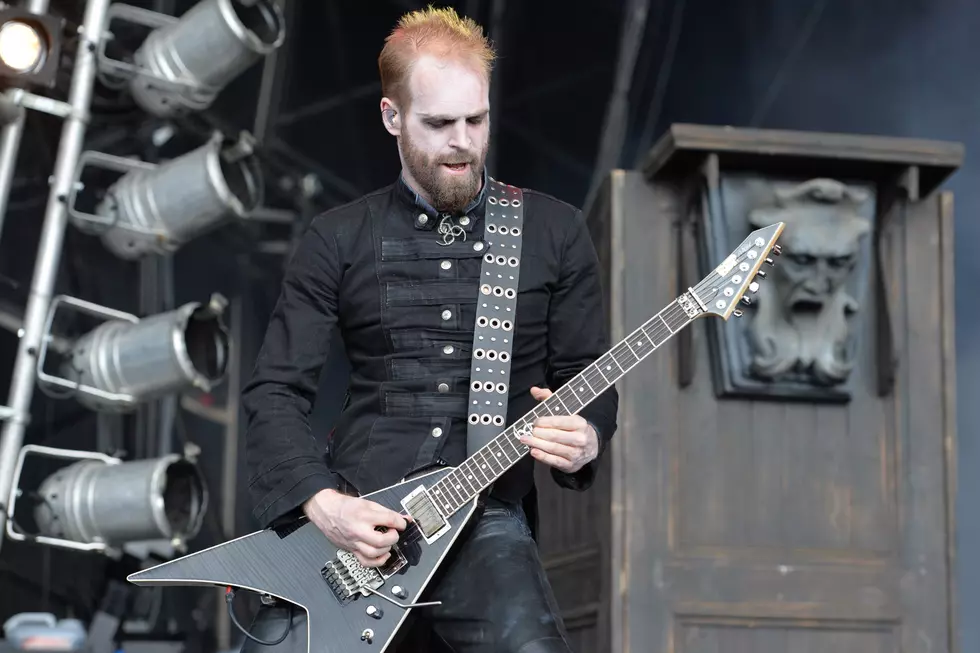 Who Is Andy Sneap? A Look at Judas Priest's New Guitarist
Metal Hammer, Getty Images
Earlier today, Judas Priest announced that guitarist Glenn Tipton will not be on most of their spring tour because Parkinson's disease makes it difficult for him to perform. Tipton's place onstage will be taken by Andy Sneap, who co-produced the band's upcoming Firepower album and has a lengthy discography, both as a producer and a musician.
The British-born, 48-year-old Sneap got his start as a founding member of Sabbat, who released three albums from 1988 and 1991. After their breakup, he built Backstage Recording Studio in his native Derbyshire so that he could make demos and record local bands. His expertise behind the board -- as an engineer, mixer and producer -- soon attracted the attention of such established metal acts as Exodus, Napalm Death and Machine Head. In 2001, the studio expanded to a 15-acre residential farm. Sneap would go on to produce albums by Megadeth (United Abominations), Accept (Blood of the Nations, Stalingrad, Blind Rage) and Testament (Dark Roots of Earth).
Sneap joined a reunited Hell in 2008, more than 20 years after the death of guitarist Dave Haliday, who taught Sneap to play guitar when they were growing up together. "Unfortunately, he never got to see where [playing guitar] took me in life and how it influenced me," Sneap said. "But when he died, he left me all the rights to all his songs – and all his equipment. He left me everything, pretty much, in his will. I don't know why he had faith in me, to be honest. He must've seen something in me, I guess." Sneap has since recorded two albums with Hell: 2011's Human Remains and Curse and Chapter two years later.
According to Judas Priest's official statement, Sneap was Tipton's hand-picked choice to take over his role in the band. Tipton, who joined the band shortly before the release of their 1974 debut, Rocka Rolla, added that he may rejoin the band for the occasional show. This is the second change to Priest's famous twin-guitar attack to take place in as many albums. Founding guitarist K.K. Downing quit the band in 2011 and was replaced by Richie Faulkner, with whom they recorded 2014's Redeemer of Souls and the new Firepower, which comes out on March 9.
Judas Priest's new tour begins in Wilkes-Barre, Pa., on March 13. Check out all the dates.
Judas Priest Lineup Changes: A Complete Guide