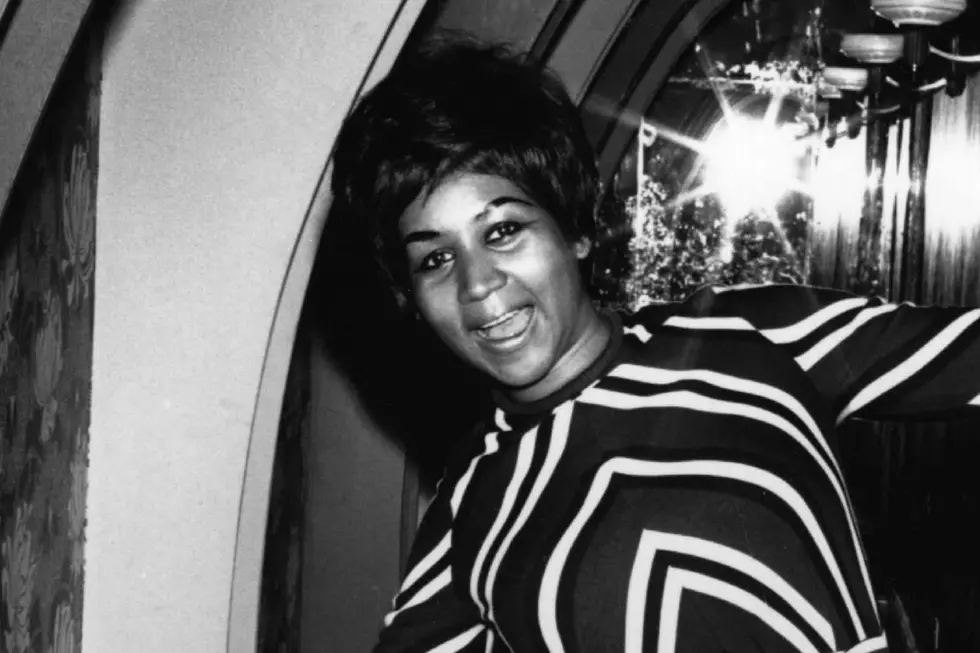 Aretha Franklin Dies: Rockers React
Hulton Archive, Getty Images
The music world was saddened to learn of the death of the Queen of Soul, Aretha Franklin, earlier today. You'll see how many of her friends and admirers reacted on social media in the various tweets we've collected below.
Elton John called her death "a blow for everybody who loves real music: Music from the heart, the soul and the Church. Her voice was unique, her piano playing underrated – she was one of my favorite pianists." He also recalled her last-ever public performance, at a benefit for the Elton John AIDS Foundation last November.
"I was fortunate enough to spend time with her and witness her last performance – a benefit for @ejaf at St John The Divine Cathedral. She was obviously unwell, and I wasn't sure she could perform. But Aretha did and she raised the roof. She sang and played magnificently, and we all wept. We were witnessing the greatest soul artist of all time. I adored her and worshiped her talent. God bless her. My condolences to all her family and friends. We shared the same birthday – and that meant so much to me. The whole world will miss her but will always rejoice in her remarkable legacy. The Queen is dead. Long live the Queen."
Carole King, who penned one of Franklin's defining hits, "(You Make Me Feel Like) A Natural Woman," tweeted, "What a life. What a legacy! So much love, respect and gratitude."
The official cause of death was advanced pancreatic cancer, which she received treatment for in 2010, The diagnosis, The Guardian wrote, was given to the press from various sources close to Franklin, including a family member.
Three years later, more health problems forced her to cancel shows and public appearances. Although Franklin refused to be specific, a story in Billboard said that it was "partly related" to the 2010 issue and "very common to women." Even though she declared her recovery to be "absolutely miraculous," she refused to give details, saying, "I'm not one to go into my personal health things."