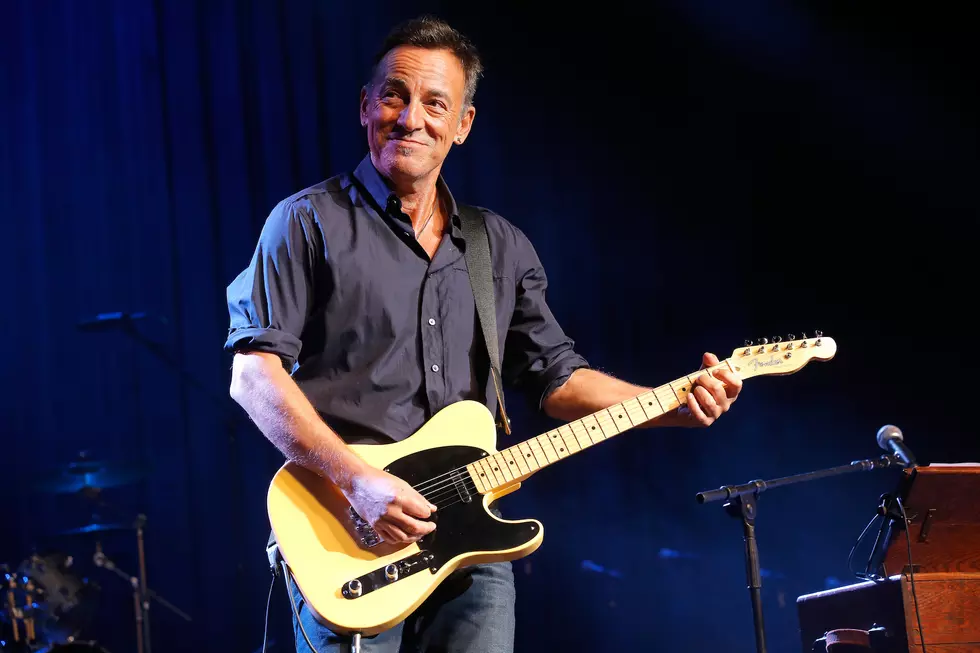 Watch Bruce Springsteen's Emotional 'My Hometown' at the Tonys
Jemal Countess, Getty Images
Bruce Springsteen won a special award and then delivered a moving performance of "My Hometown" during the 72nd annual Tony Awards last night.
Springsteen offered a brief message of thanks. "This is deeply appreciated," he said. "Thank you for making me feel so welcome on the block. Being part of the Broadway community has been a great thrill and an honor and one of the most exciting things I have ever experienced."
You can watch the performance below.
Watch Bruce Springsteen Perform 'My Hometown' at the 2018 Tony Awards
Springsteen later prefaced his take on "My Hometown," the record-tying seventh Top 10 single from 1984's Born in the U.S.A., with an adaptation from his one-man show where he discusses growing up near the St. Rose of Lima Catholic Church in New Jersey's Freehold Borough. There, "surrounded by God and all my relatives," Springsteen recalled witnessing his neighbors' career-sparking efforts to "hold off the demons, outside and inside, that sought to destroy them."
Actor Neil Patrick Harris, a former Tonys host, later took Springsteen to task for not speaking more extemporaneously during his acceptance speech. "[Springsteen] won, and he uses teleprompters. I don't get the logic," Harris said, before adding, "Using a teleprompter is just not being willing to memorize your lines. The director should have said something."
Springsteen on Broadway debuted in October 2017 at the Walter Kerr Theatre, with an initial announced run of about a month. Joel noted that the show has since been extended into December 2018, with more than 200 scheduled performances. "The Boss," Joel quipped, "is working hard."
The concert residency's spoken-word segments combine elements of Springsteen's 2016 memoir Born to Run with new thoughts. Springsteen on Broadway is rounded out with a career-spanning set list that includes hits like "My Hometown" and choice deeper cuts.