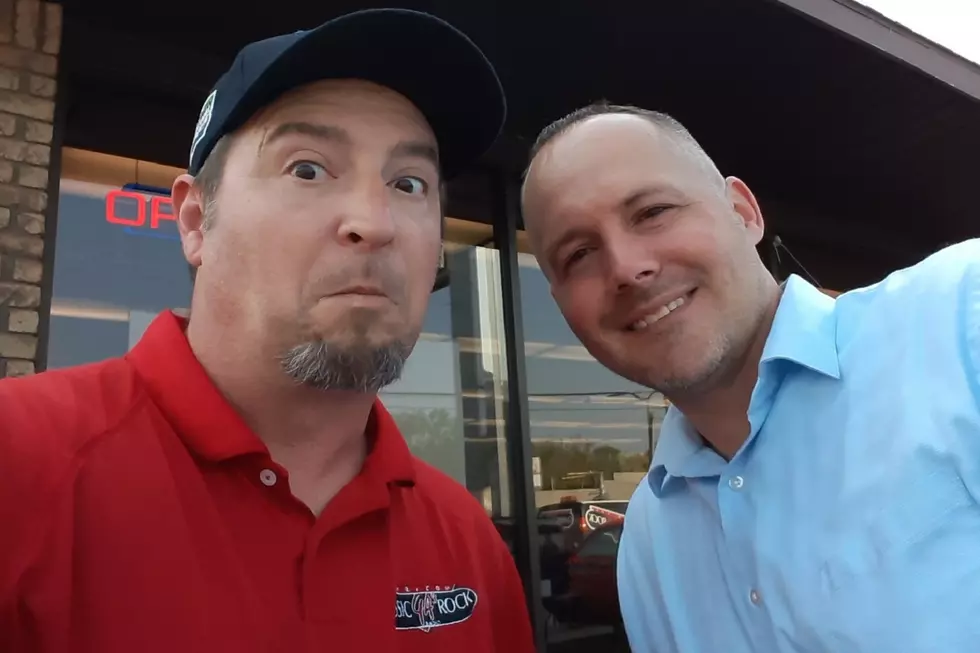 Good People: Wade Hinds at Young Chrysler in Ionia
From the Pants Stash
It is a drive to Ionia, but my friend Wade Hinds always makes it worth the trip. I met Wade earlier this year. He rarely talks about it, but he was in the United States Air Force. So, if you would like to buy your car from someone who served their country, Wade is your man.
Our first conversation, we connected over a mutual brother, David Jenkins. David is Wade's uncle. I knew then that he comes from a line of good people.
Wade is a huge supporter of local radio and maker of huge deals. He is the General Manager of Young Chrysler Dodge Jeep Ram in Ionia now, but he used to work here in Lansing selling RVs.
I could tell he was a good dude by how he spoke about his former employer. He had nothing but good things to say about the people and his experiences.
If you are looking for a fast talking car salesman, you may want to look elsewhere. Wade is a family man and one of the good people in the car biz.
Join us today (8/23) from 4-6 PM. I'll have a bunch of WMMQ goodies and Olivera's Pizza.