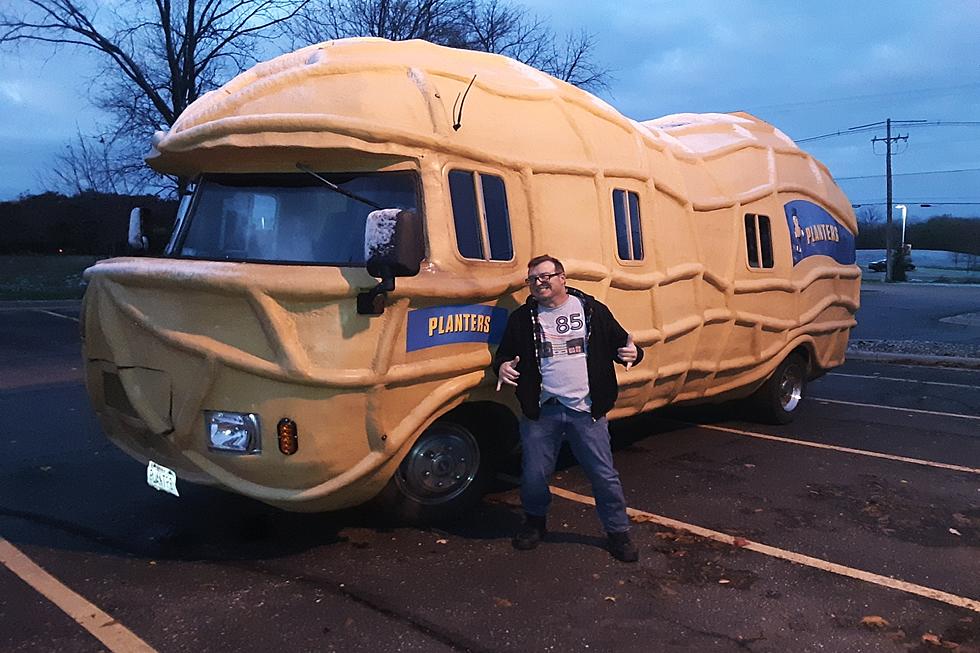 The Oscar Mayer Wienermobile Needs a Driver for 2020
From the Pants Stash
I think it's great there is a Wienermobile and a Nutmobile. Kids in grade school will be laughing for years.
Well, I got my picture taken last year with the Nutmobile (above) but YOU could be the driver of the Oscar Mayer Wienermobile. They are currently looking for a driver. Click here for the full story. 
It wasn't long ago someone crashed the Wienermobile.
It looks like the Wienermobile doesn't handle so well.
It could be you crashing the Wienermobile somewhere this year!