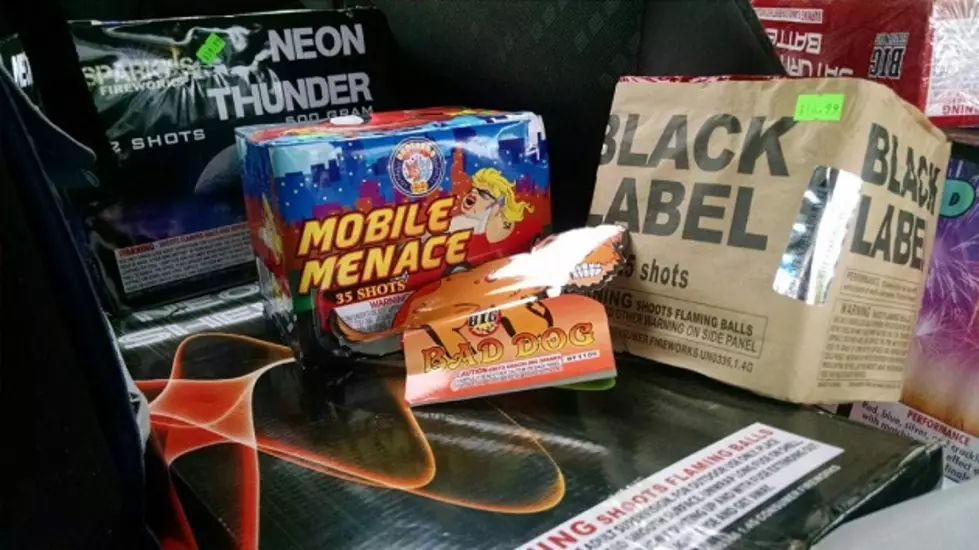 Good People: Mark and Randy from Sparky's Fireworks
Photo Courtesy Joey Pants/ Stash from Sparky's in Pantsmobile
I have had the good fortune of running across some very generous people in my life. I am aware people KNOW I have a big mouth and will talk about it... But sometimes, somebody gives you something when you have lost all faith in the humans and you never forget it.
That is Mark Joseph and Randy Gilbert from Sparky's Fireworks. I met these guys a few years ago in Jackson. Mark is from Williamston. This is a picture from 2013. I think this was the second year I was there. 
From the first time I met them, I knew they were really good. Not just because Sparky has his own brand of fireworks... Because of the people. People kept coming in who have bought from them before, loved the results and came back for more. That is customer satisfaction right there. I saw it first hand and I saw it when they sent me home with all this.
My brother and I have been blowing stuff up since we were kids. Thanks to Sparky and Randy, we had firework shows for graduations, holidays and days that end in the letter y.
Fireworks get a bad rap because of some silly people. If you want to be safe, do a family friendly show and NOT end up on the news... Talk to these guys. Plus, if you want to see how something explodes... They have demo videos in their store.
You can always email Sparky with any questions... mark@sparkysfireworksoutlet.com.