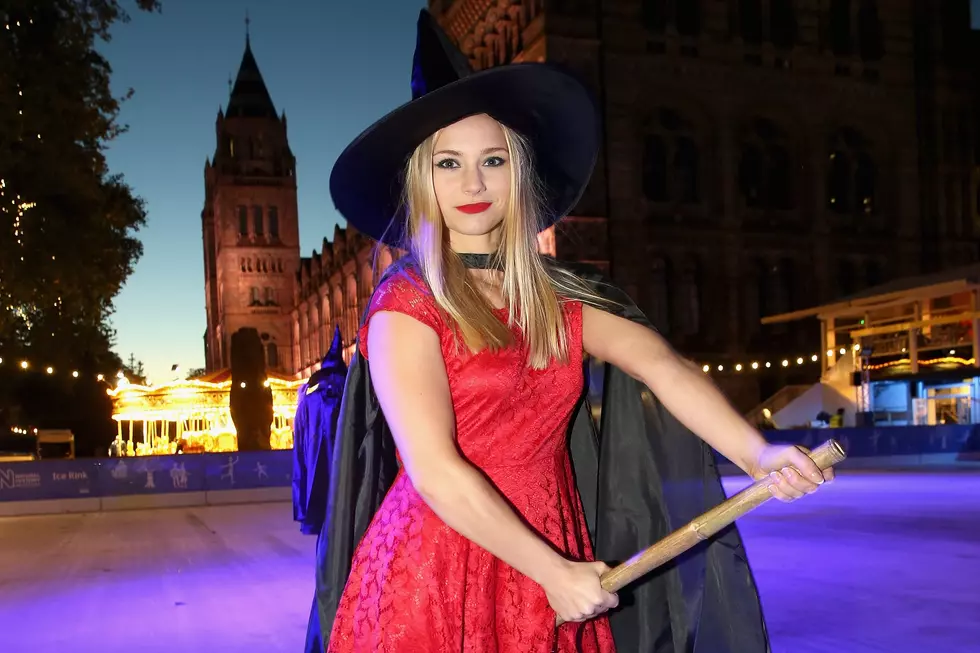 Halloween Week: 6 of the Best Songs About Witches
Getty Images
There are a lot of people who just picture the Wicked Witch of the West when they think of witches and that is just stereotyping! I am sure there are a lot of hot witches out there. Yes, there are likely to be some scary ones who own too many cats but just to assume they are all wart nosed, broom riders is pretty shallow minded. Keep your options open, you never know when a witch will pop up and test you.
Classic Rock has some beautiful songs about the witch... and some ugly ones too.
Remember Savatage from the 80's? They went on to become Trans Siberian Orchestra. They had a forgettable song about the witch called "White Witch."
Jethro Tull has a fluty song about the with and their promises. Ian Anderson is standing on ONE leg and playing the flute... Everyone knows most witches are flute groupies. Flupies.
You likely remember the Eagles song about the "Witchy Woman."
Donovan has one of the best "Witch: songs ever.
Vanilla Fudge also does a pretty trippy version of that song.
You could say "Black Magic Woman/Gypsy Queen" by Santana but that is a GYPSY song. I don't want to piss off the gypsy's and the witches!
This is the best song about the witch if you ask me.
Did I miss one? Shoot me an email or a message on the app or joey@wmmq.com
Enter your number to get our free mobile app
UP NEXT: Your Own Personal Haunted Michigan Lighthouse Tour Roadtrip