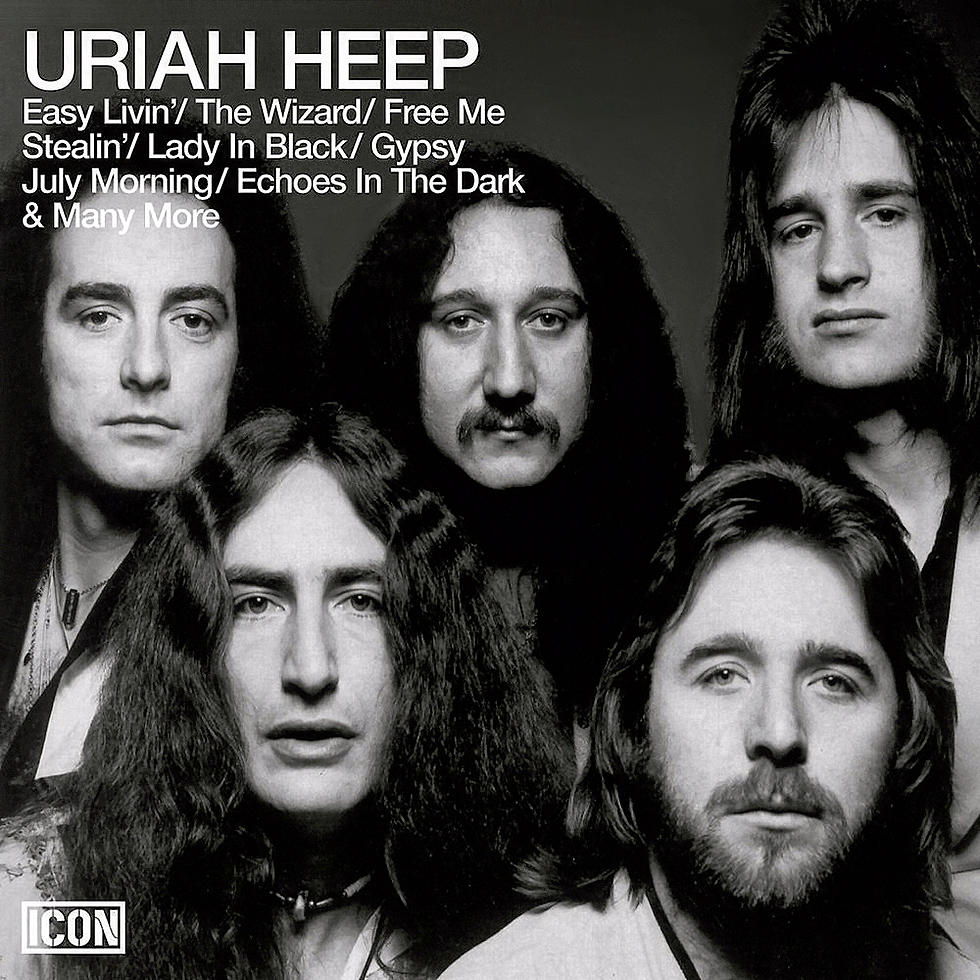 All Request Saturday Night Playlist for June 12, 2021 Uriah Heep
Sanctuary Records
Suprising response to Uriah Heep. When I was a teen it was one of my favorite Heavy rock bands, and apparently I wasn't alone. More requests that we had time to play came in. I asked for vinyl cut suggestions from our two Uriah Heep albums, and The Wizard was played as it received the most votes. Thunderstorms were popping up around the area, which made it an interesting night. Thank you as always for your support of the show. Next week we'll dig deep into Kansas!
7pm
Uriah Heep - Lady In Black
Uriah Heep - Rain
Ides of March - Vehicle
Scorpions - Still Loving You
Electric Light Orchestra - Turn To Stone
Fleetwood Mac - Hypnotized
Rolling Stones - Slipping Away
Rolling Stones - Slave
Chocolate Watchband - Expo 2000
Bob Seger - Back in 72
8pm
Uriah Heep - July Morning
Uriah Heep - Circle of Hands
Aerosmith - Walkin' the Dog
Vinyl Cut: Uriah Heep - The Wizard
Alice Cooper - Luney Tune
Kiss - Black Diamond n
Animals - Monterey
Deep Purple - Burn
Free - Wishing Well
Stooges - T.V. Eye
9pm
Uriah Heep - Gypsy
Uriah Heep - Look At Yourself
Fleetwood Mac - Sentimental Lady
Deep Purple - Perfect Strangers
Rolling Stones - 2000 Light Years From Home
Pink Floyd - Childhood's End
Doors - The End
Led Zeppelin - Heartbreaker/Living Loving Maid
Long Song at 10 Funkadelic - Maggot Brain
Robert Plant - Pledge Pin
Charlie Daniels Band - Still in Saigon
Uriah Heep - Traveller In Time
Emerson, Lake & Palmer - Peter Gunn
John Mayall - Room to Move
Pink Floyd - Fearless
Rolling Stones - Gimme Shelter
Eagles - Outlaw Man
David Bowie - Rebel Rebel
Badfinger - Baby Blue
Live at 11 Sly & The Family Stones - I Want To Take You Higher (Woodstock)
Uriah Heep - The Magicians Birthday
Uriah Heep - Stealin
Uriah Heep - Sunrise
Rush - In The End
Rare Earth - I Know I'm losing You
Bob Seger - Bo Diddley
Queen - I Want It All
Beatles - Good Night
MORE: The Common Ground Jukebox
LET'S PLAY: Punk Rock Band - Or Medical Term?
SEE MORE: Amazing Fireworks Displays From Around The World