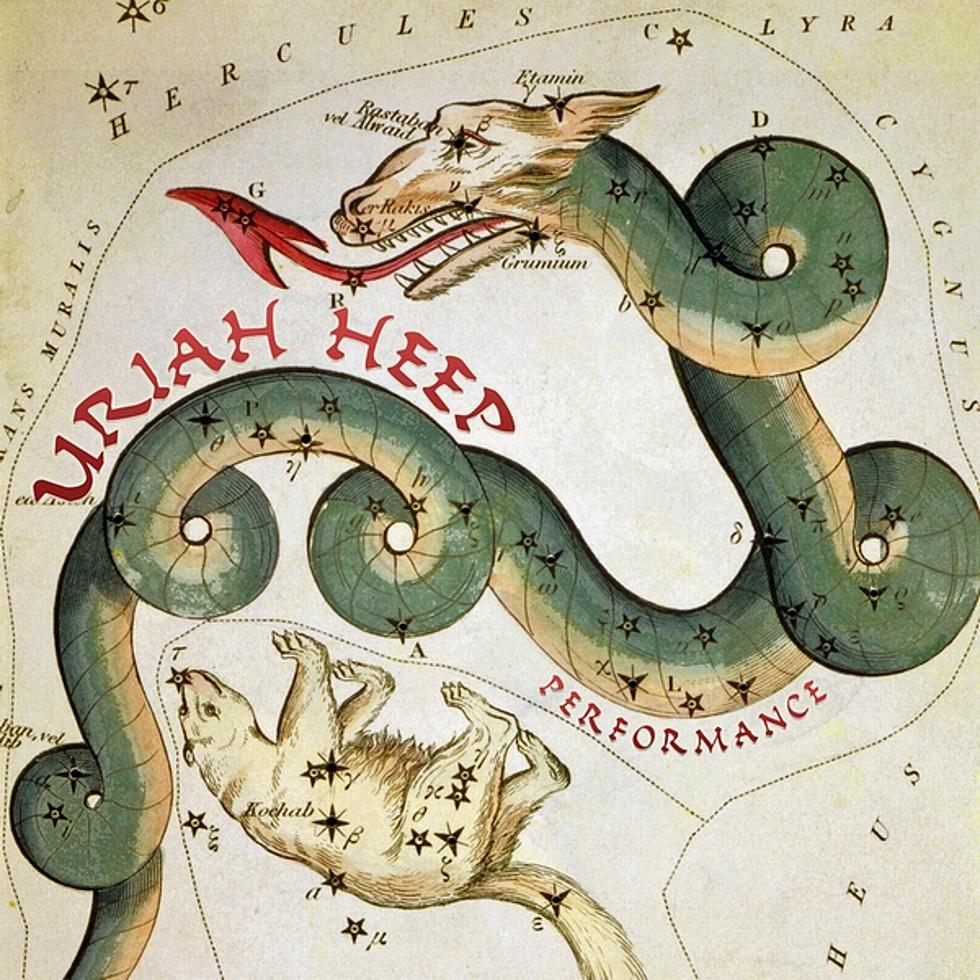 Uriah Heep is This Weekends Feature Artist on All Request Saturday Night
Sanctuary Records
Formed in England in 1969, Uriah Heep was always one of my teen year faves, I've blown out many speakers in my years cranking up tunes from the early Heavy Metal pioneers. Uriah Heep in my opinion is right up there with the others. And they began during a time when fellow rockers like Led Zeppelin, Black Sabbath, Deep Purple and King Crimson were also establishing their dominance in this new Progressive/Heavy Metal genre.
My favorite years with this band are the early ones, when Ken Hensley keyboardist/composer/vocalist was a part of the group. One of the things I'm learning by writing these snapshots, all of the major progressive rock and heavy metal bands had massive personnel changes. Some had different phases of their bands with large turnovers in members, but most had at least one member that managed to navigate it from founding member to current member today or at the end of the band. Lead and rhythm guitarist Mick Box is that guy in Uriah Heep.
1969 is over 50 years ago, and Uriah Heep was a very active band. I admit I don't know their later material well, as I had lost interest in what they were doing at the time. As I mentioned, the early Heep is best. They have released 24 studio albums, 20 live albums, and 41 compilation albums which includes two greatest hits albums. Demons and Wizards
Their current lineup includes lead and rhythm guitarist Mick Box, keyboardist Phil Lanzon, lead vocalist Bernie Shaw, drummer Russell Gilbrook, and bassist Dave Rimmer. Some of the more notable members of Uriah Heep include vocalists David Byron, John Lawton, John Sloman, Peter Goalby and Steff Fontaine. Bassists Gary Thain, Trevor Bolder, John Wetton, Bob Daisley, Paul Newton and John Jowitt. Drummers Nigel Olsson, Lee Kerslake and Chris Slade. Keyboardists Ken Hensley and John Sinclair. They have sold 45 million albums worldwide.
List of Uriah Heep Albums
...Very 'Eavy ...Very 'Umble (1970)
Salisbury (1971)
Look at Yourself (1971)
Demons and Wizards (1972)
The Magician's Birthday (1972)
Sweet Freedom (1973)
Wonderworld (1974)
Return to Fantasy (1975)
High and Mighty (1976)
Firefly (1977)
Innocent Victim (1977)
Fallen Angel (1978)
Conquest (1980)
Abominog (1982)
Head First (1983)
Equator (1985)
Raging Silence (1989)
Different World (1991)
Sea of Light (1995)
Sonic Origami (1998)
Wake the Sleeper (2008)
Into the Wild (2011)
Outsider (2014)
Living the Dream (2018)
Here's a Uriah Heep Gallery
Uriah Heep
English Heavy Metal Band Uriah Heep
Pictures for this gallery were courtesy of NoMadU55555 and SeMa Semimal
Photos from these Videos, Video1 Video 2
The 40 Best Cover Songs by Rock Bands
LOOK: The Evolution of Slipknot's Terrifying Masks Throughout The Years
See the Must-Drive Roads in Every State