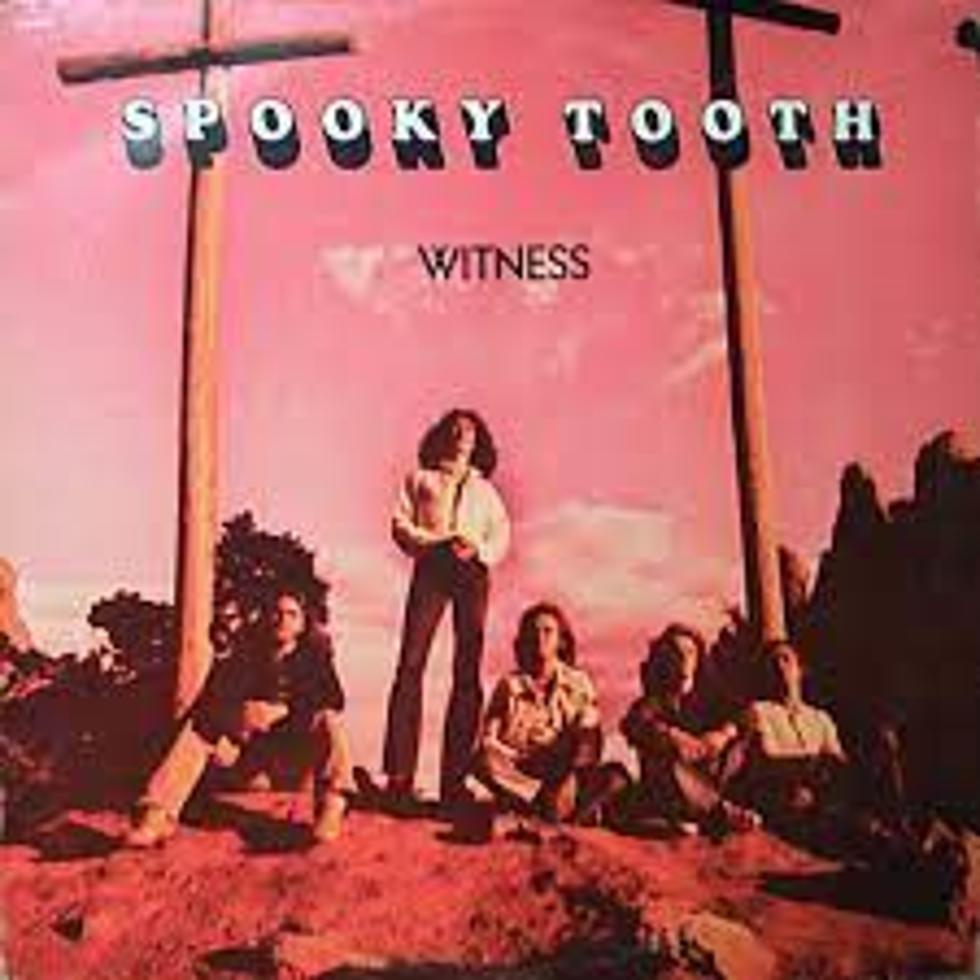 Here's the All Request Saturday Night Playlist for April 24, 2021 Spooky Tooth/Gary Wright
#ImaginationToImages
This weekend we dug a little deeper than usual with our feature artist Spooky Tooth. They were a very successful band with several albums, but Spooky Tooth is not a super well known name like Fleetwood Mac or Van Halen. But they had their own niche and served those people well. It's interesting that Gary Wright who was a founding member, also keyboards and vocals for the band, was a very early promoter of the Synthesizer. When Gary went solo with his Dreamweaver album in 1975, the synthesizer was very prevalent in the entire production.
We had checkins from many far away places making requests, which is not unusual. We heard from our friend Jake in Panama who says he grew up listening to Larry Allen and All Request Saturday Night, and he's lived in Panama for many years, but still tunes in every Saturday Night. Jake is originally from the Lansing area and still has family here. Many of the listeners who tune in to our stream from far away are people who used to live here in Mid-Michigan, and thanks to the internet they can continue their Saturday night tradition with WMMQ. We also got requests from California, Ohio, Melbourne Australia, and several locations around Michigan. During the summer months we have lots of Michiganders who spend their weekends up north at a cottage or campground, and they all check in from around the bonfires asking for requests.
It's a very interesting group of people who come together every Saturday Night around the radio to hear some great music that you just don't hear on the radio much anymore. That's what we specialize in, and we thank all of you for your support. Next weekend, we celebrate Lou Gramm's birthday as we feature the music of Foreigner. Have a great week!
Here's what we played Saturday April 24, 2021
7pm
Spooky Tooth - Evil Woman
Spooky Tooth - Better By You, Better Than Me
Spooky Tooth - Lost In My Dream
UFO - Love to Love
Rod Stewart - Sailing
Ted Nugent - Just What The Doctor Ordered
Gary Wright - Love is Alive
8pm
Three Dog Night - Play Something Sweet
Jefferson Starship - Ride The Tiger
Bob Seger - Night Moves
Allman Brothers - Soulshine
Vinyl Cut Gary Wright - Power of Love with Ronnie Montrose
Judas Priest - You've Got Another Thing Coming
Doobie Brothers - I Cheat The Hangman
David Bowie - Beauty and The Beast
Kansas - Magnum Opus
9pm
Spooky Tooth - The Mirror
Steely Dan - Don't Take Me Alive
Grand Funk - Some Kind Of Wonderful
Spooky Tooth - Things Change
Joe Satriani - Always With Me, Always With You
Gary Wright - Dream Weaver
David Gilmour - On An Island
Steely Dan - Time Out
Allman Brothers - In Memory of Elizabeth Reed
Long Song at 10 Spooky Tooth - I Am the Walrus
Aerosmith - One Way Street
Uriah Heep - The Magician's Birthday
J.Geils Band - Musta Got Lost Live
Led Zeppelin - Stairway To Heaven
Crosby-Nash - Where Will I Be
Live at 11 Fleetwood mac - The Chain
Bruce Springsteen - Blinded By The Light
Guess Who - American Woman
Rush - Finding My Way
Todd Rundgren - Hello it's Me
Tom Petty - It's Good To Be King
Byrds - Chestnut Mare
Joe Cocker - With A Little Help From My Friends
Beatles - Good Night
The 40 Best Cover Songs by Rock Bands
UP NEXT: Songs That Mention Michigan
We've put together a list of 50 songs that mention Michigan. Take a look and see how many you've heard! If you've heard all 50, congratulations, you're a true Michigander.
SEE MORE: Famous Machine Shop Hallway Band Pics