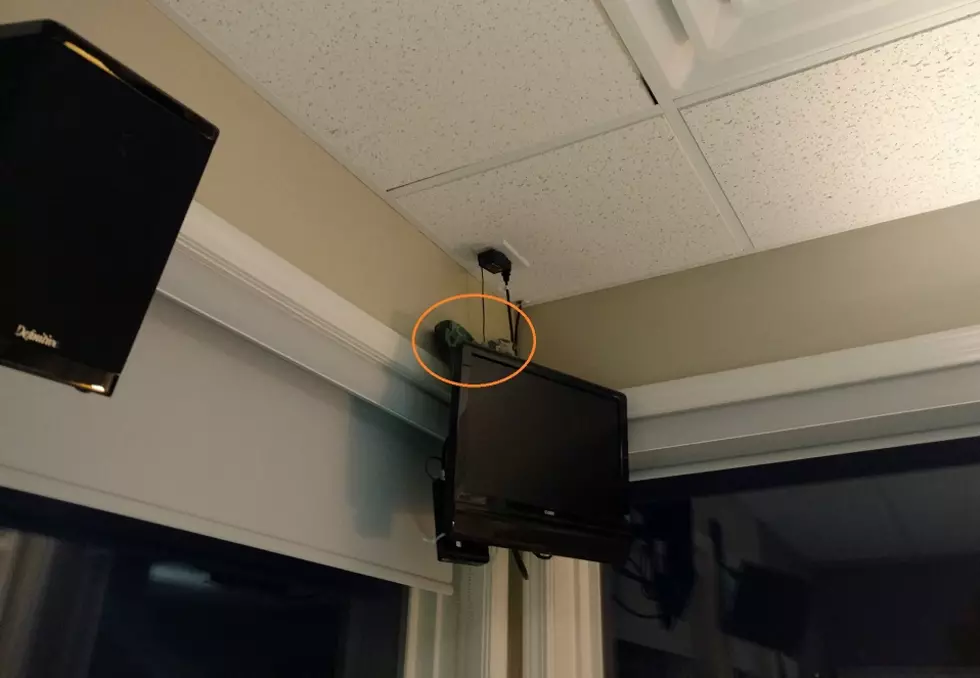 Pants' Fit of Anger in WMMQ Studio
Recently, our co-worker asked Joey, Duran, Nick and me to go through the Logo-wear catalog to choose what we would like our WMMQ logo emblazoned upon. Joey chose a couple of fancy polo shirts; Duran, of course, wisely chose a really nice Eddie Bauer jacket and I picked a baseball-style shirt. I don't know what Nick picked.
We have gotten our gear from our pals at Johnny Mac's Sporting Goods in Lansing for many years and they always do a great job for us - many thanks to them.
Our co-worker emailed us yesterday:
The new WMMQ logo wear is in! I'm going to leave it in the white box on my desk. 
Joey - I'm really sorry, I ordered your polos incorrectly...I'm going to get you the correct one(s) ASAP!
I asked him this morning if he saw the part about his shirts not both being what he requested.  After reading the entire email, he cursed and threw his hat. Which you can see in the above pic, landed behind the TV monitor in the studio.
He immediately asked, "What have we learned?"...to not throw your hat, seemingly.